THIS IS HOW WE MAKE IT POSSIBLE TO INSTALL A GAS FIREPLACE (ALMOST) ANYWHERE!
| Would you like to enjoy a gas fireplace but think your interior is too small? Or do you want to install the gas fireplace in a specific location but are not sure whether there is enough space for the exhaust? Thanks to our smart PowerFan technology and a minimal installation depth, you have plenty of options for installing a gas fireplace in your interior. We'd love to tell you more about it!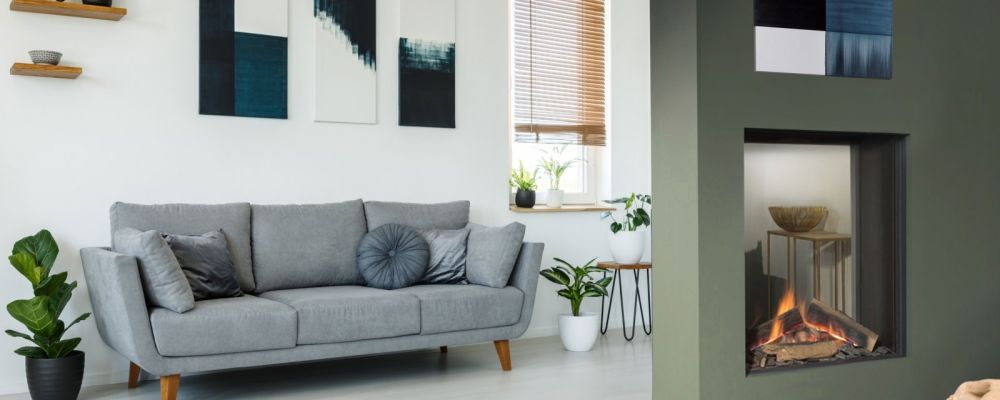 PLENTY OF INSTALLATION OPTIONS THANKS TO THE SMART POWERFAN TECHNOLOGY
Installing a gas fireplace in a place where there is no space for a gas fireplace exhaust? Now it is possible with our PowerFan technology. This smart solution makes it possible to create a diversion of no less than 30 metres within the flue. This means that it is no longer necessary to install the gas fireplace close to an exit to the outside air. This gives you more freedom of choice and you can install a gas fireplace in places where this was not possible before! And the handy thing is: the device regulates the correct settings for the supply and discharge of air all by itself.
MINIMUM BUILD-IN DEPTH: MAXIMUM POSSIBILITIES!
At Element4, we think it is important to ensure that everyone can enjoy the atmospheric ambiance of a gas fireplace. Are you wondering whether you have enough space in your interior to install a gas fireplace? Rest assured: all our fireplaces are available with an installation depth of only 35 cm. This is ideal if you have a narrow room or if you also want to install a mantle. This way you can still enjoy the warmth and atmosphere of a stylish gas fireplace without losing too much space. Moreover, a gas fireplace that is as flat as possible is also a wonderful addition to your interior from a design point of view. It is therefore not surprising that many designers and architects choose our shallow fireplaces!
Wondering if you can install a gas fireplace in that one place where you want it most? Ask an Element4 dealer in your area; they will be happy to answer all your questions!

News & tips

Learn about the options and be inspired!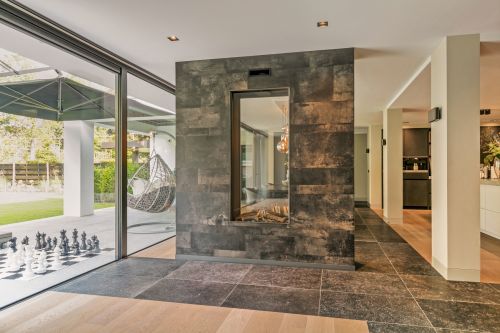 News
A modern fireplace in your interior? Discover the possibilities!
Are you looking for a fireplace for your interior, but uninspired by the stuffy, old-fashioned fireplaces you've seen? Are you dreaming of a modern fireplace that enhances your interior and provides pleasant warmth and atmosphere? Then you should choose a fireplace from Element4. We are happy to take you on a journey through the most beautiful installations of modern fireplaces in real interiors ...
Learn more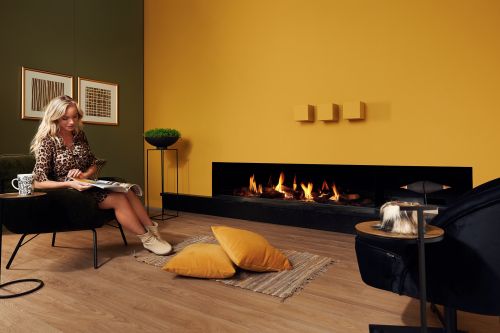 News
NEW: The Summum 190!
For the customer who has the space, the Summum 190 is the clear choice. This beautiful gas fireplace is 1.90 metres wide, offers an expansive view of the flames and is also very easy to operate!
Learn more
The fireplace that is perfect for you!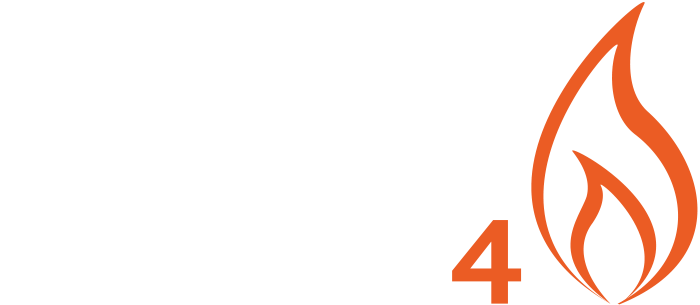 Free tips and discount promotions