INSPIRATION: FIREPLACE HOUSING IN A METAL LOOK
| Not only does the type of fireplace you choose have a major influence on the appearance of your interior, the housing of the fireplace is just as important. Did you know that you can give your fireplace an extra cool finish by using VeroMetal? Interior builder Modularh Interiors and dealer Kachels & Haarden Wintermans in Eersel recently delivered a fireplace with this type of housing to the consumer's home. It's an inspiration for anyone thinking about a new built-in fireplace!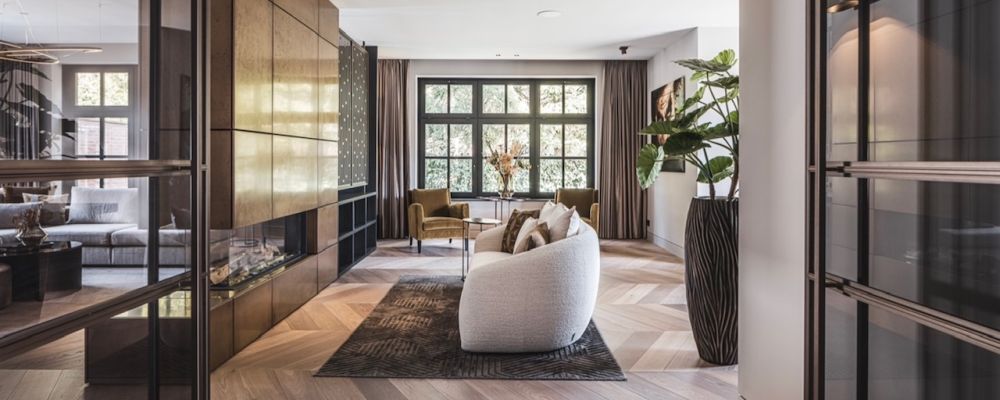 The mastermind behind this unique realization is interior design agency 'Maeve Concepts' from Utrecht. "This fireplace creates a break in the open space. On one side, a corner is created for the whole family to be together. On the other side of the fireplace, a place is created where there is more peace and the opportunity to read, work or lounge. The two spaces are connected through the glass of the fireplace and the open playfulness of the frame."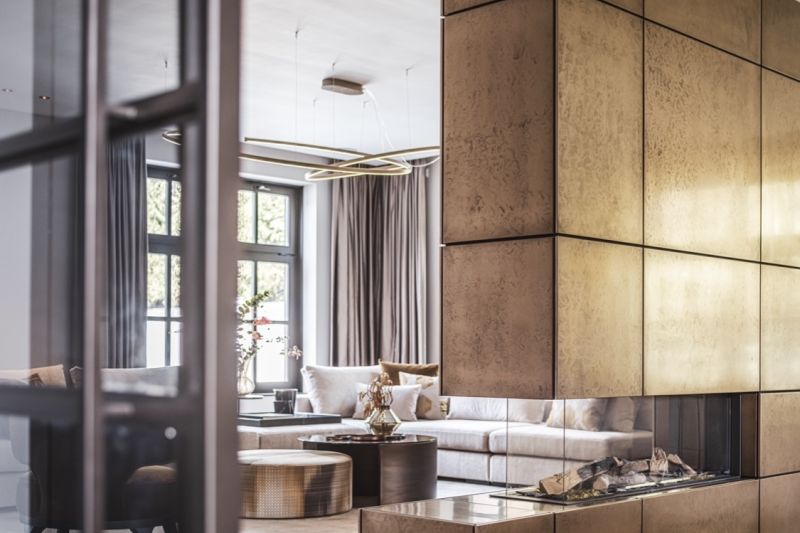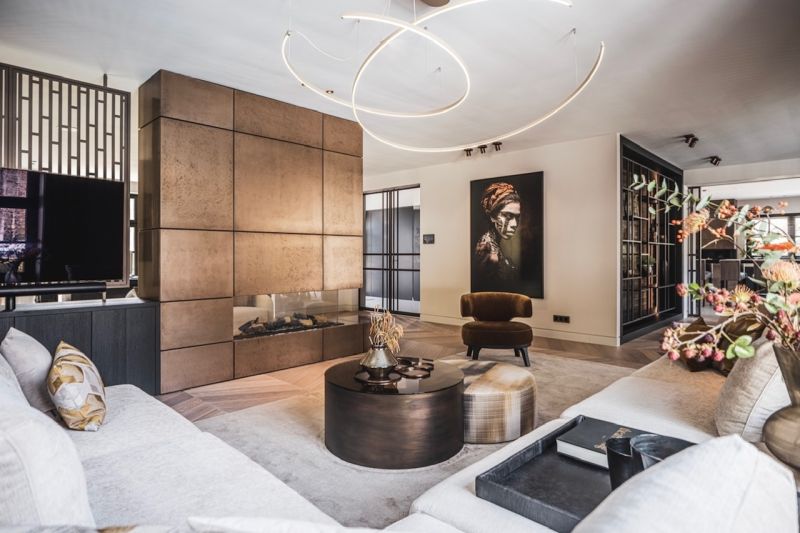 As mentioned, this beautiful Element4 installation has a so-called 'VeroMetal coating'. VeroMetal® is a cold liquid metal that can be sprayed, rolled, cast or spattered on almost any surface. After application, it has all the optical and physical properties of metal. A unique end result is created by sanding, polishing, patinating or oxidizing the surface. This also gave this fireplace housing a special and characteristic metallic appearance.
Dealer: Kachels & Haarden Wintermans Eersel, Eersel
Interior designer: Maeve Concepts, Utrecht
Interior builder: Modularh Interiors, Eindhoven
Copyright: The Art of Living Magazine - Peter Baas
Want to know more about the use of VeroMetal? Visit: www.verometal.nl
News & tips

Learn about the options and be inspired!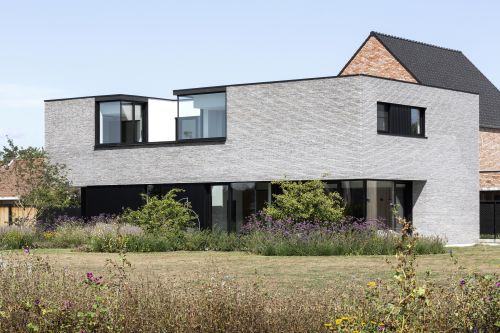 News
The Sky LT looks stunning indoors and outdoors in this Kempen-style villa!
Again, our beautiful Sky LT looks stunning in another magnificent location! This time, you will find our fireplace in a Kempen-style villa in Brouchem. Not only can the residents enjoy a beautiful fireplace indoors, but during cold months they also get to enjoy the warmth and beautiful flames outdoors.
Learn more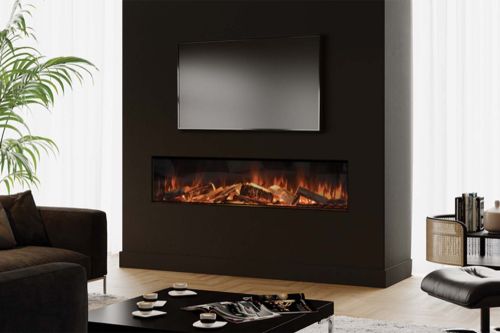 News
Brand new: our Elite series in two new sizes!
After the successful introduction of the Elite 125 E and Elite 150 E, the Elite series has been expanded with two new sizes. From the end of March, the enchanting Elite E is also available in a 100 cm or 180 cm version!
Learn more
The fireplace that is perfect for you!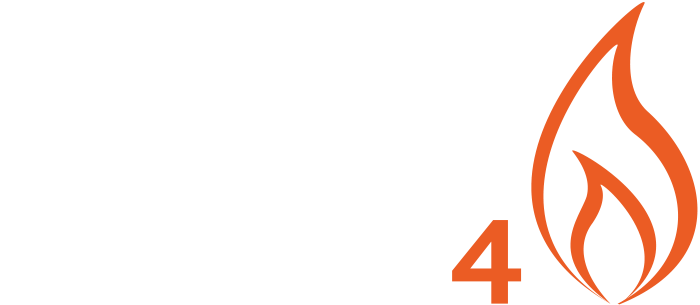 Free tips and discount promotions