ELEMENT4 OUTDOOR FIREPLACES: FIND OUT IF IT'S RIGHT FOR YOU!
| You can already picture it: sitting outside with a warm, crackling fire. Gazing blissfully into the flames of your outdoor fireplace, while enjoying a drink, a good conversation or your favourite music. But before this dream becomes reality, you must first make a choice. What kind of outdoor fireplace will it be? We're happy to help you!
1. AN OUTDOOR FIREPLACE THAT USES GAS OR A WOOD-BURNING FIREPLACE?

Outdoor fireplaces are available in various designs. The most obvious choice you must make is between an outdoor gas fireplace and a wood-burning outdoor fireplace. A wood-burning fireplace offers an optimal experience thanks to the crackling and the scent of a fire. An outdoor gas fireplace, on the other hand, is a wonderful no-nonsense fireplace: you only have to change the gas bottle occasionally and smoke is no longer an issue. The latter is especially an advantage if you live in a busy residential area. And the great thing is: you can enjoy a surprisingly realistic fire, which in terms of warmth and atmosphere can hardly be distinguished from a wood-burning fire.
2. A BUILT-IN FIREPLACE OR A DETACHED FIREPLACE?
Not only the type of fireplace is important, but the placement of your fireplace is also something to think about. Would you prefer a detached fireplace that you can put anywhere on your terrace, garden or balcony? Or would you prefer a fireplace that is built-in and therefore forms a permanent part of your garden design? At Element4 we strongly believe in the latter. We believe that a fireplace is an extension of your garden or interior. That is why our range only includes built-in fireplaces that are installed at a fixed location. A good example is our beautiful see-through fireplace SKY T O, or the front-facing fireplace Modore 140 O. Both are very stylish and an asset to your complete garden design!
3. A STRIKING DESIGN OR A SIMPLE MODEL?
Finally, when choosing an outdoor fireplace you have to ask yourself what you find important: are you only interested in ease of use or are you also looking for a striking design? If both are important to you, we recommend that you choose a design outdoor fireplace such as ours. Element4's outdoor fireplaces are very nicely finished as standard and have many useful features such as:
The most beautiful fire on a low setting
Minimum installation depth
Available with different rear walls and fire media
Operable with remote control, home automation or app
Our fireplace has the most beautiful fire even on a low setting. This is an important advantage, as you can always enjoy an attractive flame display even when you don't want to use much gas. Thus you can enjoy a cosy atmosphere at a very affordable price. And of course the minimum installation depth is also an advantage. By minimizing how much space the fireplace takes up, you leave more space for seating or plants!
We hope that you have now considered the various options and have been able to make your choice.
Would you prefer:
an outdoor gas fireplace
installed at a fixed location
a special design?
Hooray, an Element4 outdoor fireplace is the best choice for you! With our outdoor fireplace you can enjoy the ultimate dream: long pleasant evenings in your garden or on your terrace!
News & tips

Learn about the options and be inspired!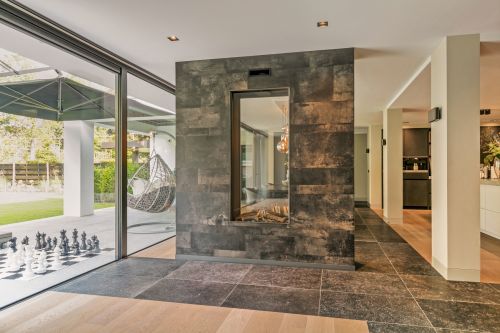 News
A modern fireplace in your interior? Discover the possibilities!
Are you looking for a fireplace for your interior, but uninspired by the stuffy, old-fashioned fireplaces you've seen? Are you dreaming of a modern fireplace that enhances your interior and provides pleasant warmth and atmosphere? Then you should choose a fireplace from Element4. We are happy to take you on a journey through the most beautiful installations of modern fireplaces in real interiors ...
Learn more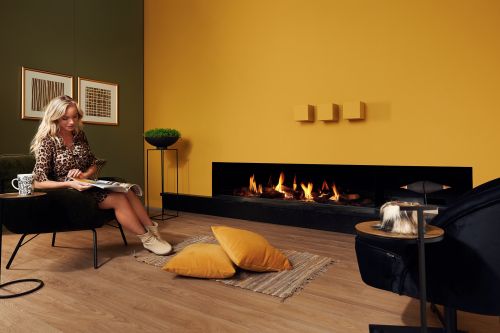 News
NEW: The Summum 190!
For the customer who has the space, the Summum 190 is the clear choice. This beautiful gas fireplace is 1.90 metres wide, offers an expansive view of the flames and is also very easy to operate!
Learn more
The fireplace that is perfect for you!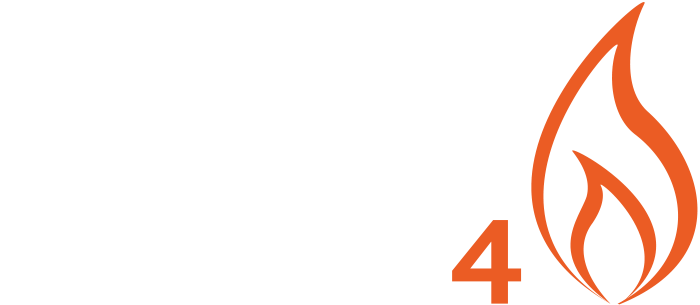 Free tips and discount promotions