A gas fireplace and tv in the same wall? No problem!
| You can already see it: enjoying an attractive display of flames and their cosy warmth and at the same time dreaming away with your favourite TV series. Having a TV and gas fireplace in the same wall is a dream combination. But what are the most important considerations when installing a TV and gas fireplace in the same wall? Here are 4 things you must keep in mind!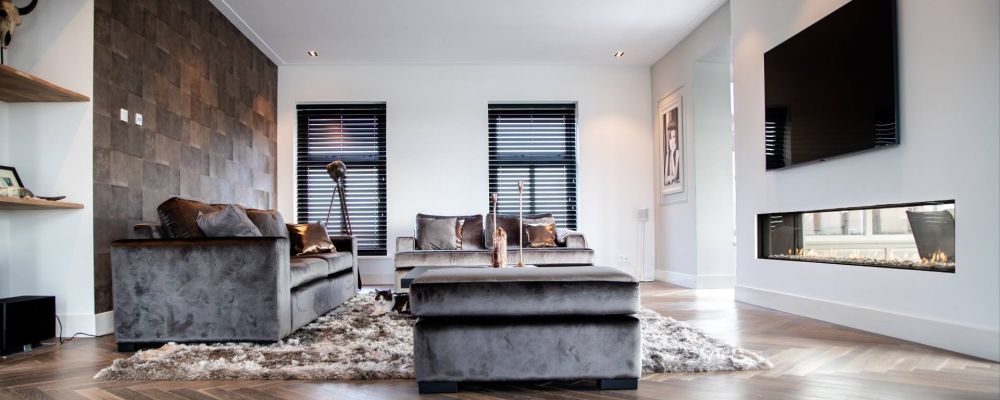 (Credits: Warmtestore Kampen - Element 4 Tenore 240)
1. PLACE THE TV IN A NICHE ABOVE THE GAS FIREPLACE
Would you like to install the TV above your gas fireplace? Then you can choose to place the TV in a niche. Putting it in a recessed niche prevents the heat from the gas fireplace from reaching your television. This will extend the life of your device and you also create a particularly attractive appearance. Nowadays there are many ways to create a niche. Thus, you can always find a design that matches your unique interior. For example, how about a frame with LED lighting? Or cut-outs for your favourite decorative items? This will make the niche not only practical, but also very stylish!
When using a niche, we recommend ensuring the following distances:
A distance of 300 mm between the niche and the TV.
A distance of 100 mm between the TV and the bottom of the niche.
In addition, it is important that the niche is deep enough to allow the TV to hang deep in the wall. The desired dimensions depend on the depth of your screen. By installing the TV well within the wall, the rising radiant heat will come into contact with the TV as little as possible. In addition, it is wise to provide the niche with a bevelled side and insulation. By doing so you can prevent heat damage in all possible ways. Your Element4 dealer can tell you everything about this and often has the right people and resources available to ensure professional installation.
2. NO NICHE? Then you must be sure to have THE RIGHT DISTANCE AND THE RIGHT FIREPLACE.
Would you rather not hang the TV in a niche? Then it is advisable to opt for a horizontal fireplace that is built in slightly deeper. With a recessed installation, the radiant heat from the fireplace is less likely to reach the television. A horizontal fireplace in turn ensures that you have more space at the top to allow for the desired distance between the fireplace and the TV. In this case too, we recommend a minimum distance of 300 mm between the fireplace and the TV.
3. Alternatively, you can PLACE THE TV NEXT TO THE FIREPLACE
You can also choose not to place the TV above, but next to the gas fireplace. This way you don't have to worry about the rising radiant heat. A niche or recessed installation is not necessary in this case.
4. ELECTRIC FIREPLACE AND TV
Are you mainly concerned about creating the right atmosphere and not about using the fireplace for heating? Then you can also opt to combine an electric fireplace with a TV. The latest generation of Element4 electric fireplaces are surprisingly realistic and hardly inferior to a real fire. This is ideal if you do not want to be restricted and want to keep all options open in your interior!
Hopefully we have helped answer your questions regarding the combination of a TV and a gas fireplace (or electric fireplace). Of course, your nearest dealer will be happy to discuss all of these options with you. Would you like to view our collection in the meantime? Then simply click on the button below and find the fireplace of your dreams!
News & tips

Learn about the options and be inspired!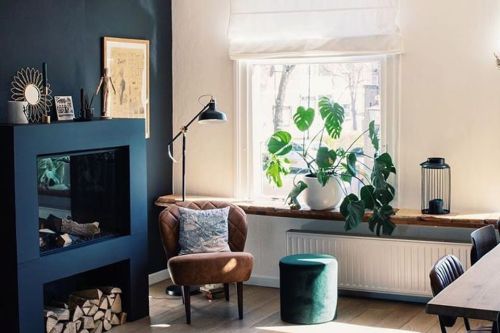 News
FIVE BEAUTIFUL RECENTLY FINISHED INSTALLATIONS!
In these strange 'Corona times' we're living in, the official advice is to stay at home as much as possible. Many people are taking this opportunity to upgrade their interior. If you too want to improve your home, or, more specifically, if you want to enhance your interior with a beautiful design fireplace, you can probably use some inspiration! We are showcasing five beautiful fireplaces here that we have recently installed.
Learn more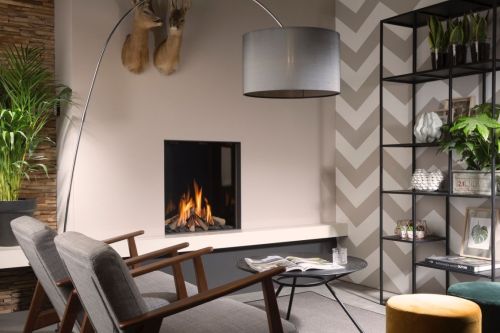 News
Two more surprising newcomers to Element4!
It's time for more innovation at Element4! This time we are proud to present to you the brand new Cupido 60 CF and 70 CF: our very first "insert fireplaces with open combustion". They are ideal if you currently have a fireplace (and chimney) and would like to switch to a gas fireplace!
Learn more
The fireplace that is perfect for you!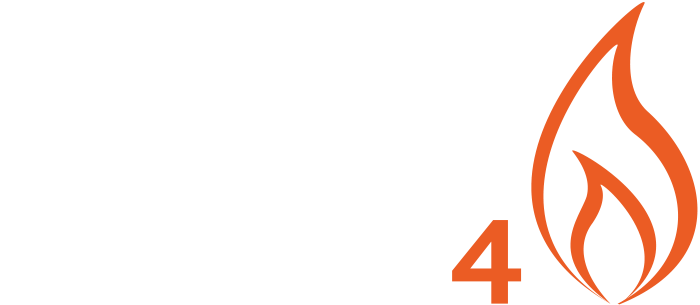 Free tips and discount promotions