5 stunning examples of design fireplaces!
| A design fireplace is a true centerpiece in your interior. It provides both warmth and atmosphere, literally and figuratively. Want to see some examples? We selected our five favorite Element4-installations from all over the world!
1. See-through design fireplace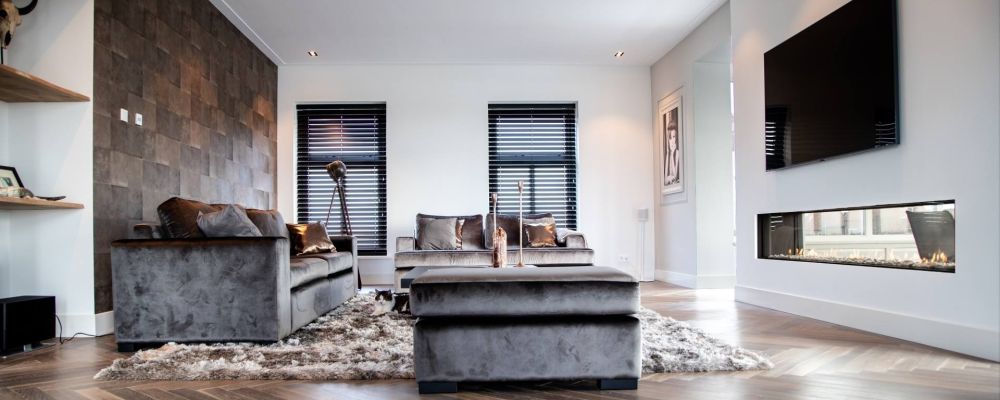 In this room the space is optimally used, because the gas fireplace is placed under the TV. In addition, there is a natural connection between the two parts of the house. Attractive and connecting.



2. Design fireplace as a creativity-booster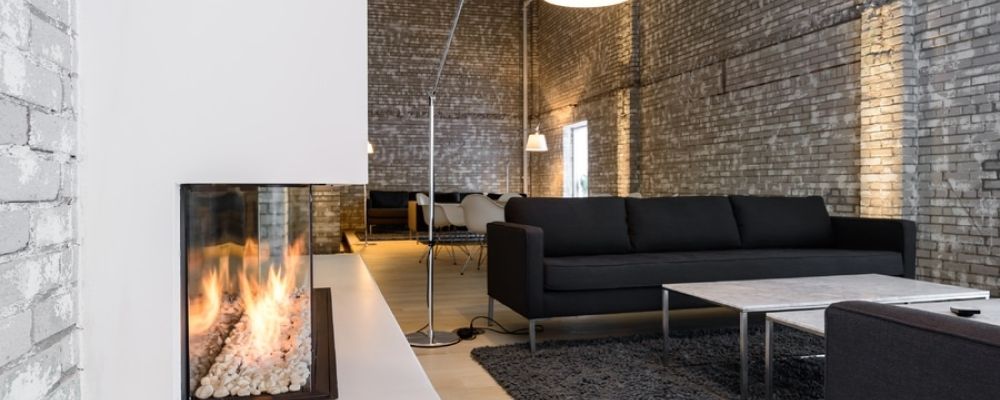 Who says that a designer fireplace only belongs in a private home? This US-based marketing agency opted for a fireplace in their office building. Stylish, but also great for brainstorming and letting your creativity run wild.



3. An indoor-outdoor design fireplace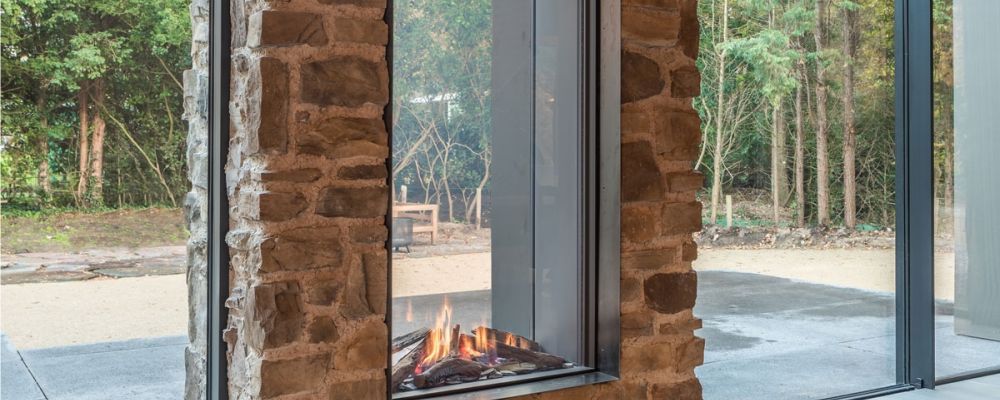 Want to enjoy the same beautiful flames indoors and outdoors? It is possible. This stylish design gasfireplace in the home of Dutch interior designer Osiris Hertman proves it. Distinguishing and exclusive!


4. Design fireplace as an atmosphere-maker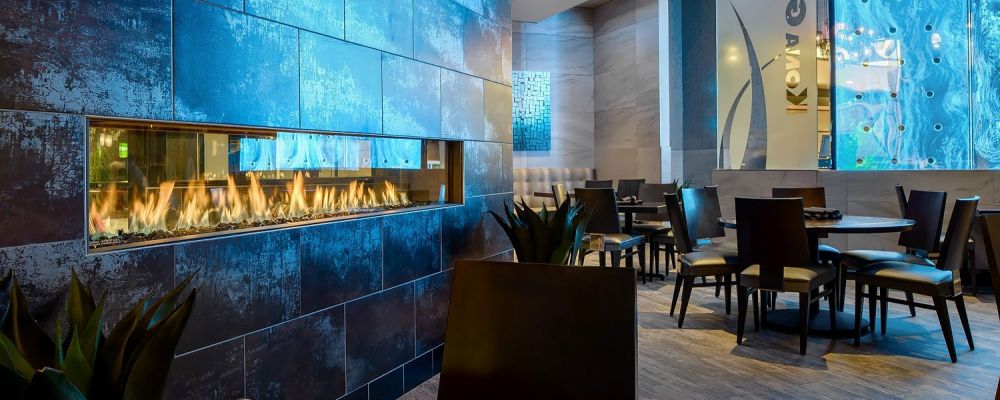 What do you do if you want to provide a trendy grill restaurant with a warm and contemporary ambiance? Then you choose a design fireplace from Element4. This showpiece in Kona Grill restaurant proves like no other what a fireplace can do with the complete atmosphere in a room!


5. The match made in heaven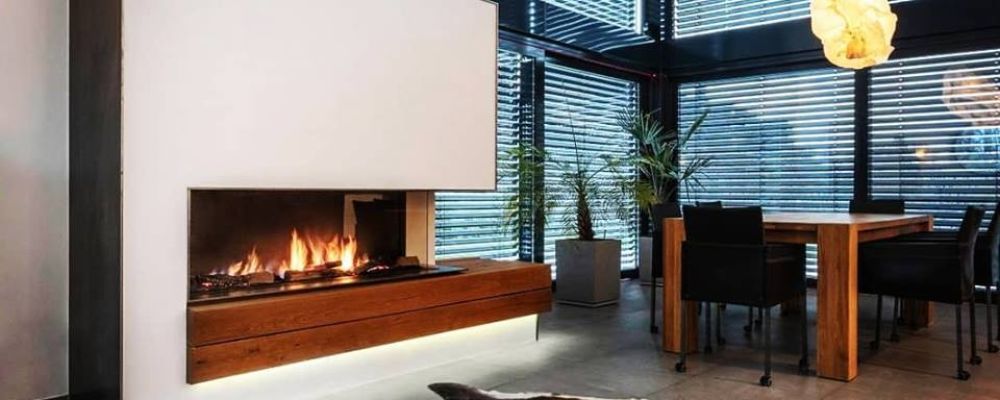 A beautiful installation of the Bidore 140, that blends in seamlessly with the rest of the interior. The ultimate example of a design fireplace that completes the total interior design. A match made in heaven!
Credits:
1. Warmtestore Kampen - Tenore 240
2. European Home & Mithun Agency in Minneapolis - Trisore 140
3. Art of Living & Osiris Hertman - SkyT
4. European home & Sky Adler - Tenore 240
5. David Muhl - Bidore 140
News & tips

Learn about the options and be inspired!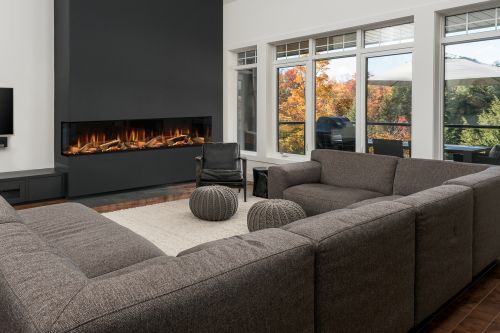 News
Two Electric Element4 Newcomers!
We certainly haven't been sitting still lately! Again, we have expanded our collection with two highly stylish newcomers; the brand-new electric fireplace 240 E and the Club 240 E. Two outstanding fireplaces, both with a beautiful design. Curious? Find out here what exactly makes these two new models so special...
Learn more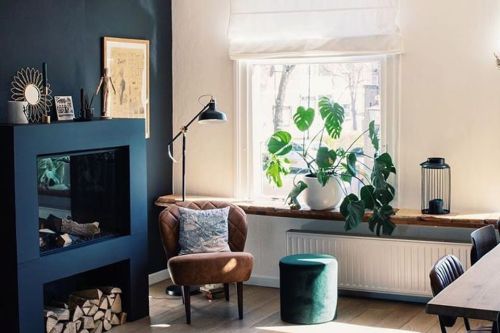 News
FIVE BEAUTIFUL RECENTLY FINISHED INSTALLATIONS!
In these strange 'Corona times' we're living in, the official advice is to stay at home as much as possible. Many people are taking this opportunity to upgrade their interior. If you too want to improve your home, or, more specifically, if you want to enhance your interior with a beautiful design fireplace, you can probably use some inspiration! We are showcasing five beautiful fireplaces here that we have recently installed.
Learn more
The fireplace that is perfect for you!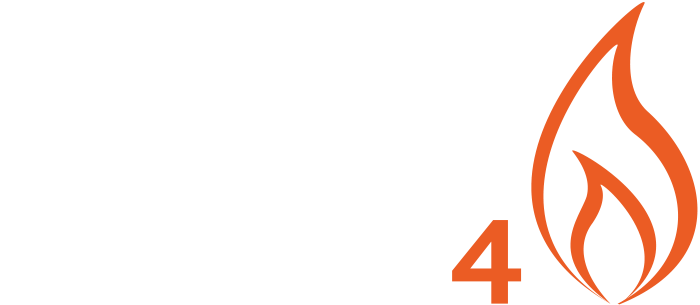 Free tips and discount promotions