5 IDEAS FOR A GAS FIREPLACE IN YOUR INTERIOR!
| There are many ways to incorporate a gas fireplace into your interior. Are you interested in hearing different ideas and seeing inspiring examples? We are more than happy to offer you the inspiration you are looking for!
IDEA 1: THE GAS FIREPLACE AS A ROOM DIVIDER
This might well be the most popular way to incorporate a gas fireplace into a contemporary interior. By using a gas fireplace as a room divider, you will be able to create a stylish division between two rooms, while bringing them together. There are a lot of ways to design this kind of division; either by having a wide wall that serves as a partition wall or a narrow one that creates a very subtle and 'open' effect. And how about installing an extra high gas fireplace like the SKY-T L? Its large glass panels offer a splendid view into both areas.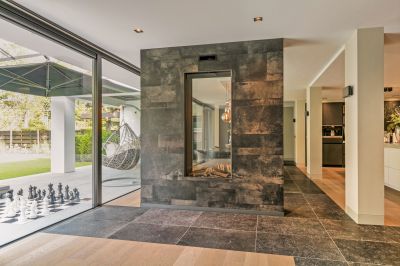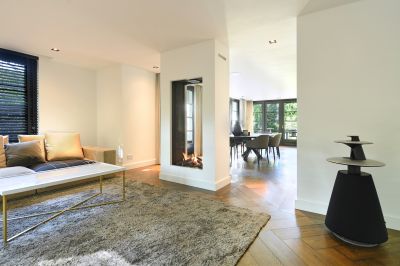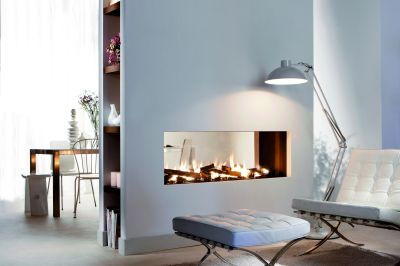 IDEA 2: A GAS FIREPLACE IN THE KITCHEN AND THE DINING ROOM
It may not be something that quickly springs to mind; but having a gas fireplace in the kitchen is a really good idea. Especially if you opt for a gas fireplace as a room divider. This will allow you to easily connect the kitchen to the living room. After all, for a lot of people the kitchen and/or dining room is the place where they spend the most time: cooking, dining, having breakfast, drinking a cup of coffee; these are exactly the times when you would like to enjoy the warmth of a fireplace.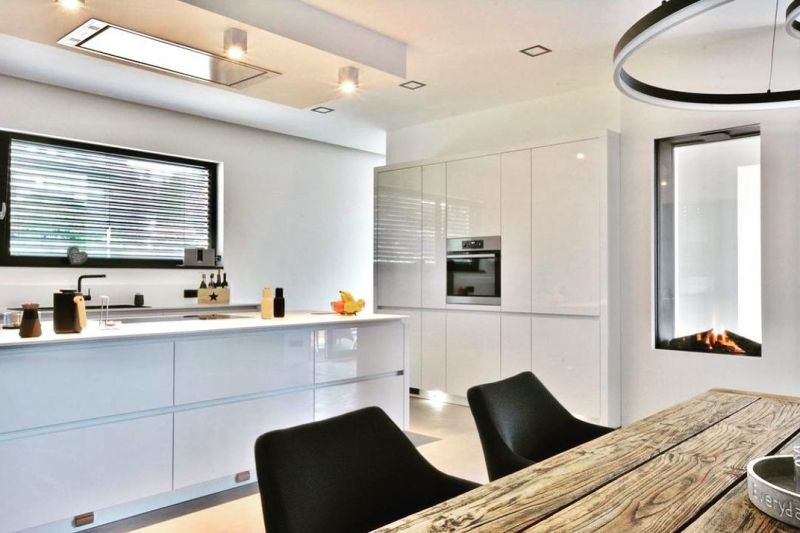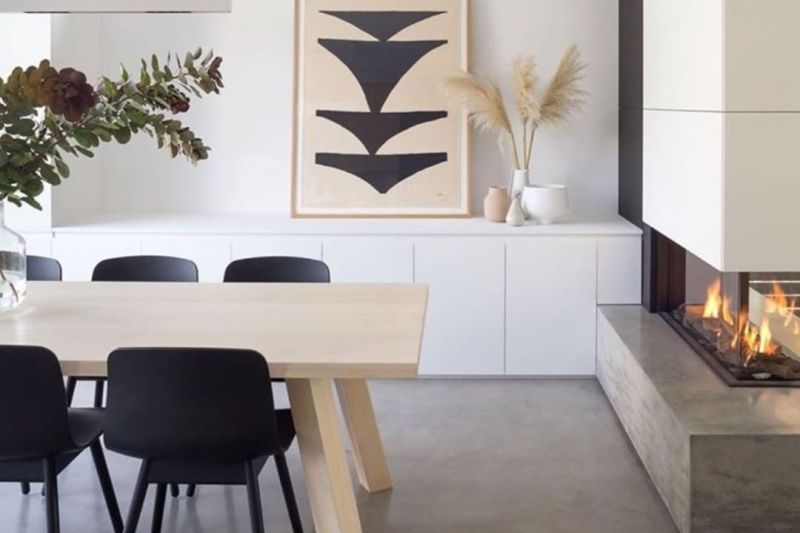 IDEA 3: A GAS FIREPLACE WITH A TV ABOVE IT
The combination of a gas fireplace and a TV is often born out of necessity. After all, we want the gas fireplace to have a central place in our living room so that we can enjoy the pleasure of watching the flames. But on the other hand, we also would like the TV to be centrally located in our living room. This sometimes calls for creative solutions to make sure it is not only feasible in terms of practicality but is also an eye-catcher from an aesthetic point of view. As far as we are concerned, the examples below are absolutely worth pointing out!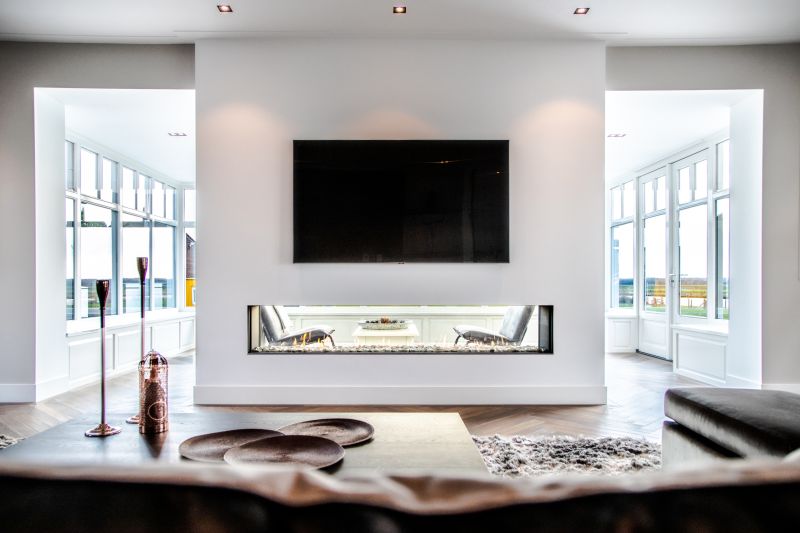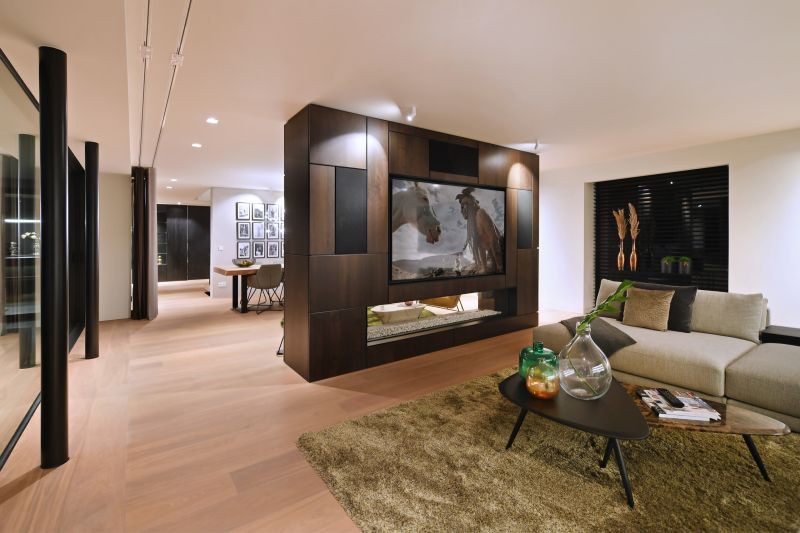 IDEA 4: A GAS FIREPLACE IN A WALL UNIT
Why not combine the practical with the aesthetical? A stylish wall unit allows you to add extra storage space while creating room to install a lovely gas fireplace. You can create a sleek wall unit with barely visible doors or opt for a lovely built-in cabinet with lots of decorative items. Your dealer will know exactly what you need to safely integrate a gas fireplace into a wall unit!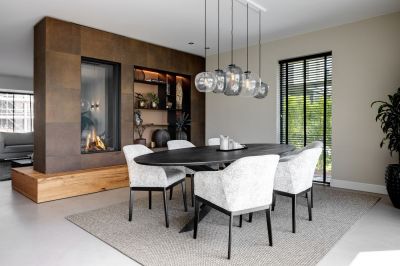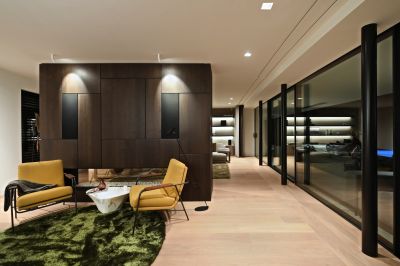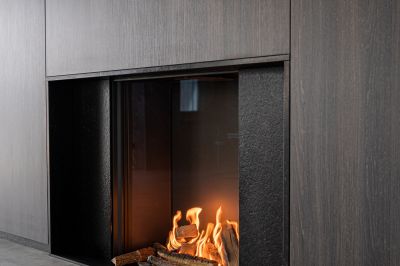 IDEA 5: A GAS FIRE WITH A UNIQUE PANEL
Out with the old-fashioned casing! Nowadays, you can integrate your gas fireplace nicely into a special panel. By using the finest wood, opting for a stone finish, or combining various materials with different layers and depths. Make sure that the finishing of your gas fireplace is an architectural masterpiece in and of itself!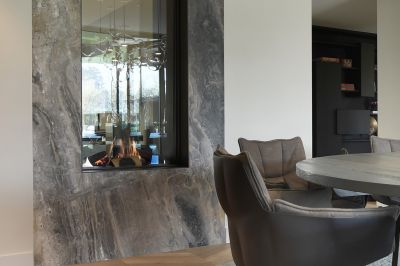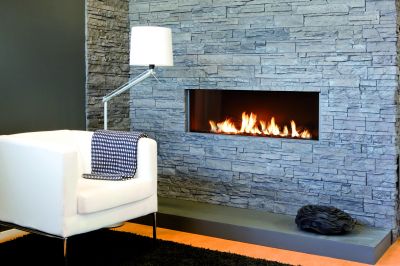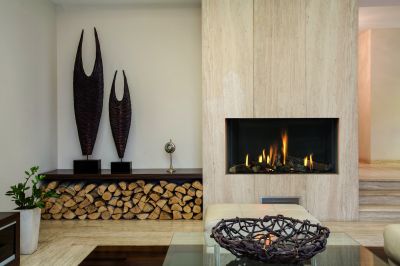 Are you excited about these ideas? If so, drop by your nearest dealer or download our latest brochure for lots more inspiration!

News & tips

Learn about the options and be inspired!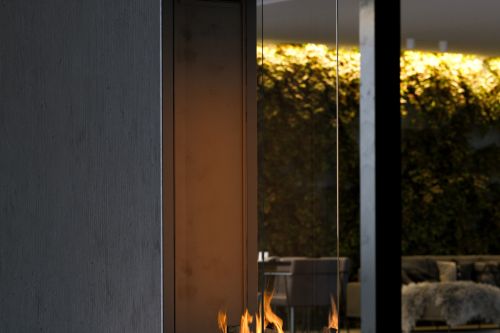 News
NEW SKY ROOMDIVIDER ADDED TO THE COLLECTION!
We are proud to announce the arrival of a new member of the Sky family: the Sky Roomdivider. As with the front and tunnel variants, this new fireplace is available in three sizes and is therefore suitable for various installation situations. Curious? Check out the product photos and available dimensions below!
Learn more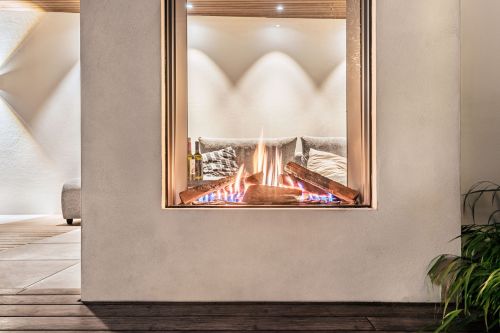 Tip
AN OUTDOOR FIREPLACE ON A COVERED PATIO? CHECK OUT OUR 3 TIPS!
You can already see it in front of you: long evenings on the patio, enjoying a nice conversation and a good glass of wine. That dream is no longer limited to the summertime because with an outdoor fireplace on your covered patio you can enjoy your garden all year round. Curious about what you should take into account when choosing an outdoor fireplace? We'll give you 3 tips!
Learn more
The fireplace that is perfect for you!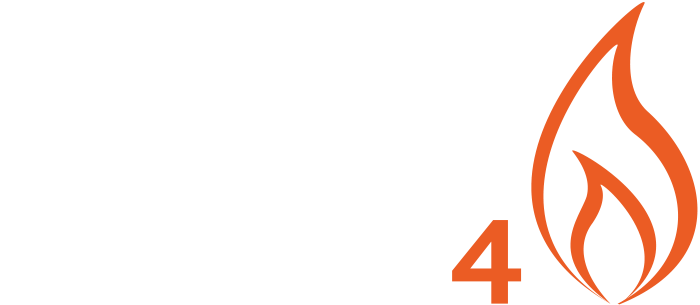 Free tips and discount promotions