The Sky LT looks stunning indoors and outdoors in this Kempen-style villa!
| Again, our beautiful Sky LT looks stunning in another magnificent location! This time, you will find our fireplace in a Kempen-style villa in Brouchem. Not only can the residents enjoy a beautiful fireplace indoors, but during cold months they also get to enjoy the warmth and beautiful flames outdoors.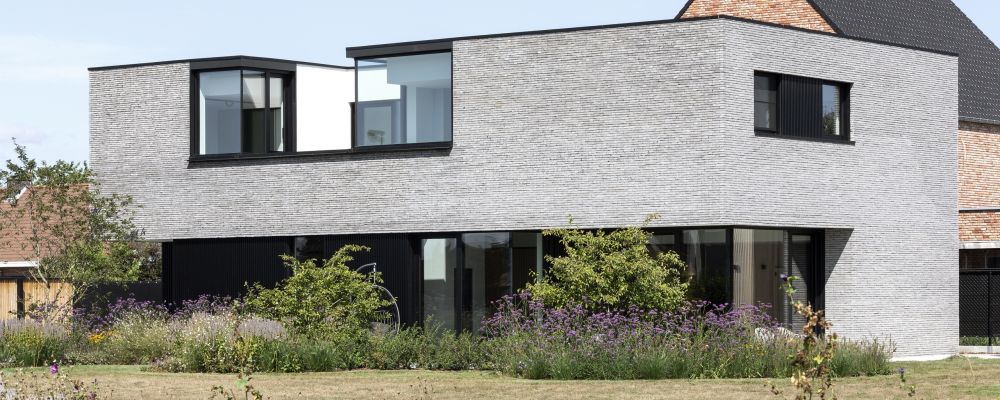 This modern villa was designed by architect Manuel Gordts of GMF Architects and stands out in many ways. It epitomises a contemporary building and features including, among other things, its rectangular construction and Wienerberg brick walls. You will immediately notice the home's spacious and unique character when you walk in. For instance, the living room layout is very open-plan, with a panoramic view of the garden. The basement is accessible both by stairs and by elevator.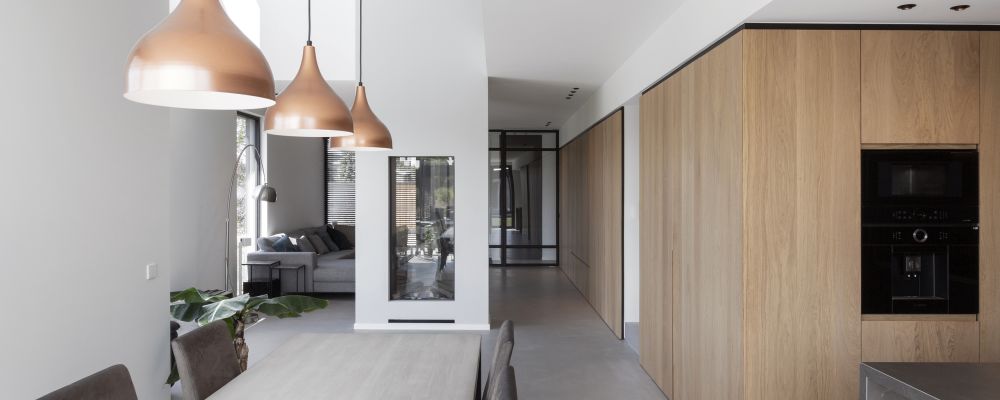 There is a remarkable amount of light-coloured wood in the living room. The perfect ambience for our SKY LT - which looks stunning in this stylish setting. The see-through fireplace creates a lovely partition between the living room and the kitchen - elegant and practical at the same time! Another advantage of this fireplace is that it lets in even more light. The fireplace also complements the rest of the interior perfectly: modern, elegant, and sleek!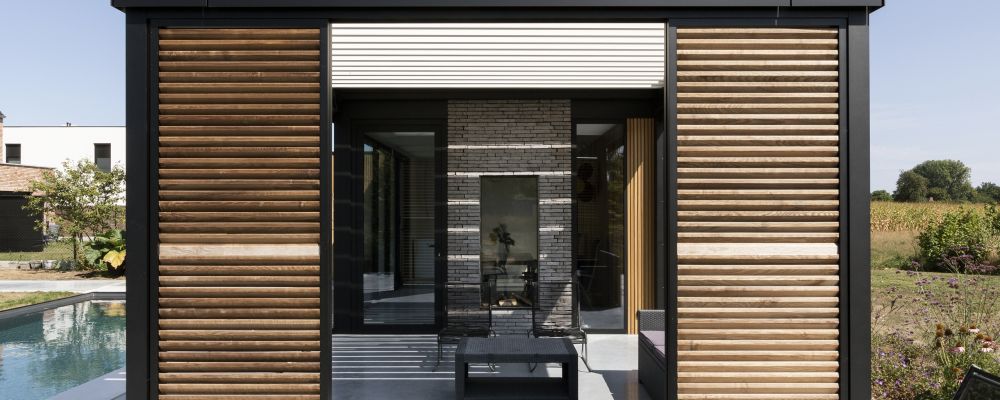 The resident tells us that the villa was built in two phases: "first the house, then the swimming pool and the pool house". The sporty family uses the pool every day. The pool house is all about making outdoor living more attractive during cold months. That is why a Sky LT fireplace was installed here. Now the family can always relax warmly and comfortably in the pool house!


Credits:

Copyright: The Art of Living magazine, Photography Yannick Milpas
Architect: Manuel Gordts of GMF Architects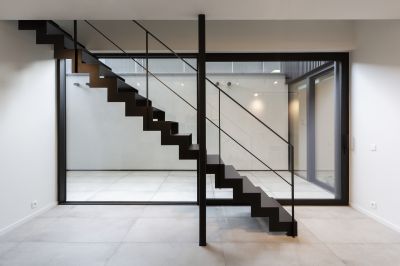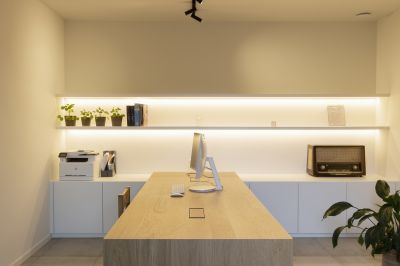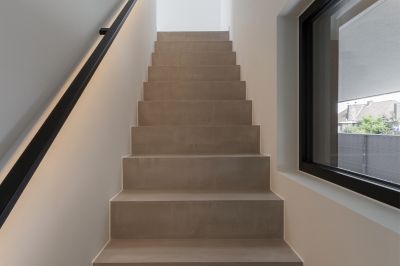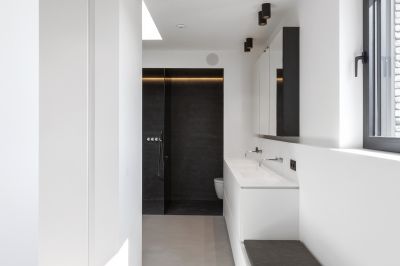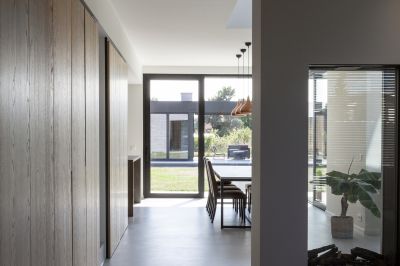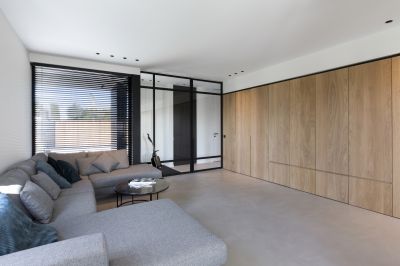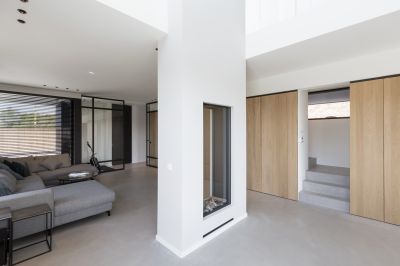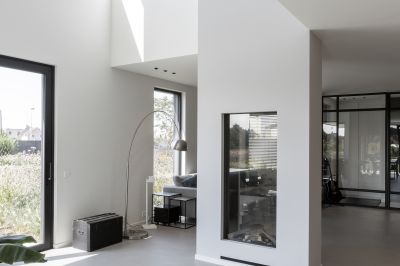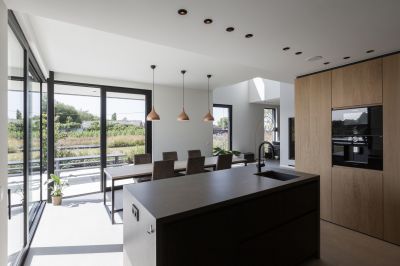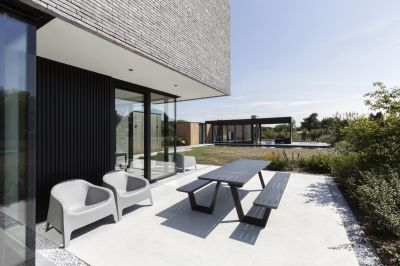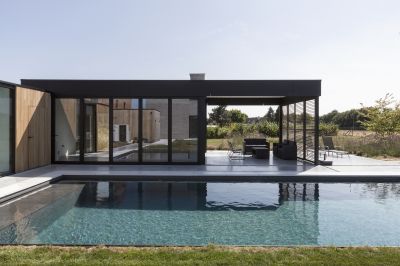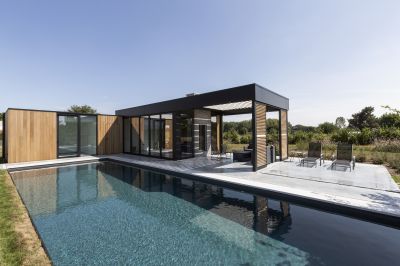 News & tips

Learn about the options and be inspired!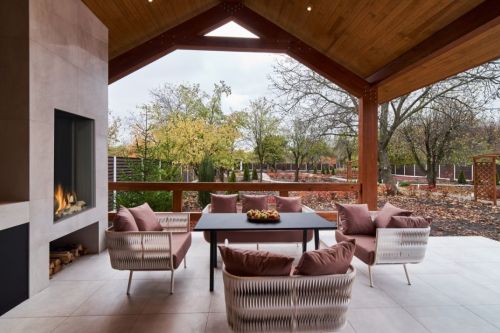 Tip
THE 4 MOST FREQUENTLY ASKED QUESTIONS ABOUT OUTSIDE GAS FIREPLACES
Are you thinking about having a gas fireplace installed outside? Good idea! But at the same time, it also raises questions. For example, do you need a fixed gas connection for this or do you use a separate gas bottle? And perhaps even more importantly: can you just install any gas fireplace outside in your covered area or is only a special outdoor fireplace suitable for your outdoor space? We are happy to answer these most frequently asked questions!
Learn more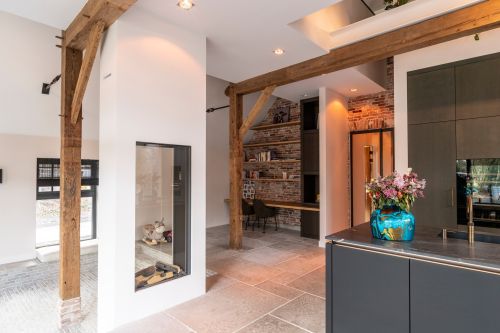 Tip
TAKE A LOOK INSIDE: SEE WHO ELSE HAS CHOSEN AN ELEMENT4 FIREPLACE!
Recently we have seen several beautiful fireplace installations from satisfied customers. Of course, we are excited to share these with you! They are a great way to get inspiration for a built-in fireplace in your interior. Here are some of the most striking recent installations.
Learn more
The fireplace that is perfect for you!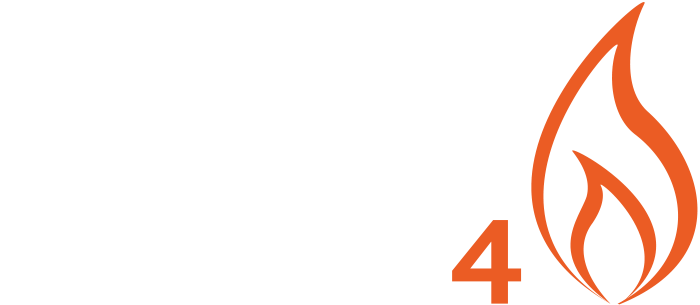 Free tips and discount promotions