SKY LT featured in brand new luxury villa in Limburg!
| Our SKY LT gas fireplace shines in a brand-new modern villa in Limburg. The residents opted for a see-through fireplace in a room divider, creating an open connection between two rooms. Moreover, they can enjoy the beautiful flames from both sides! We are proud to show you around this stylish villa!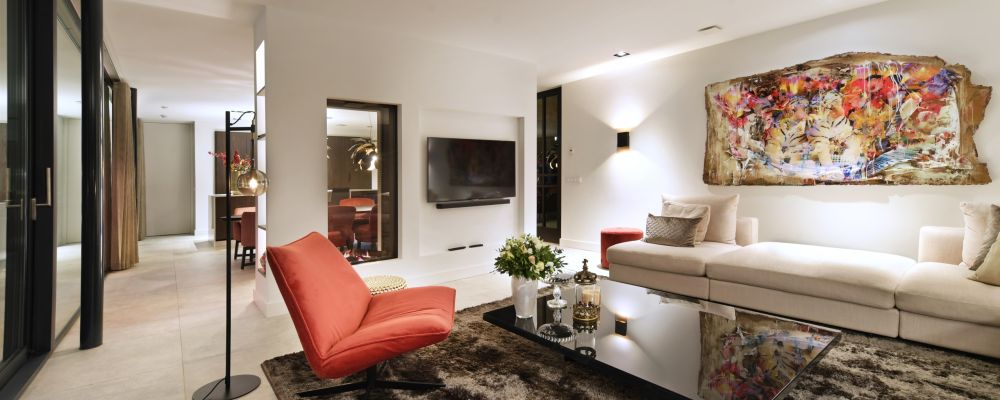 Smooth transition between rooms
"The interior of this modern villa is characterised by tastefully decorated living areas with a pleasant interconnection," says home and lifestyle magazine The Art of Living in its first edition of this year. The magazine inspires its readers with an 8-page "look inside", and shows how the stylish spaces in this villa merge smoothly. The house was designed by Lab32 Architects and tastefully decorated with designer items. Our "own" SKY LT blends in with all of this perfectly...
Dazzling result
"The open kitchen is connected to the living room thanks to a rectangular see-through fireplace and a room divider, in which a coffee nook has been placed on the kitchen side and a TV on the living room side," the magazine describes. The accompanying photos clearly show how our SKY LT creates an attractive and warm connection between the kitchen and the living room. By furnishing the room divider with a coffee nook and a TV, the residents make optimal use of the space. In short: a smart solution with a dazzling result!

Would you like to create a stunning view in your interior too? Discover all specifications of the SKY LT here.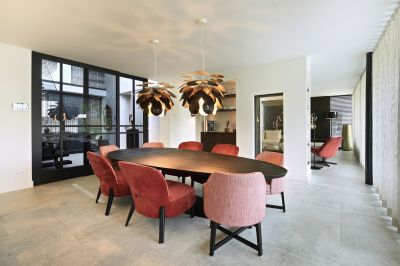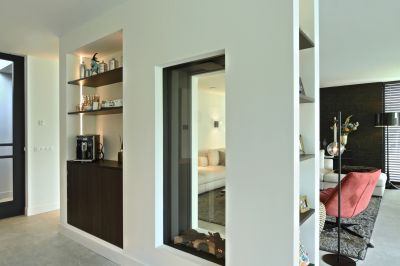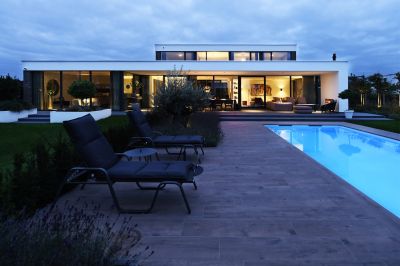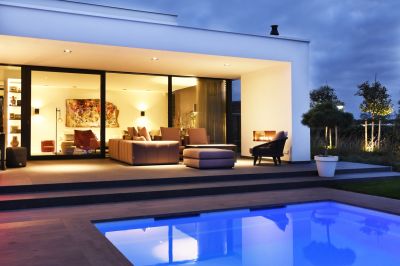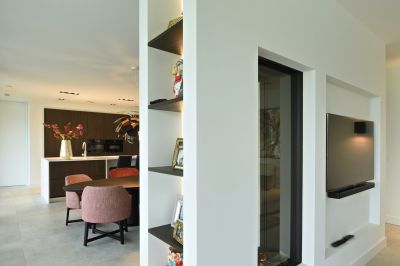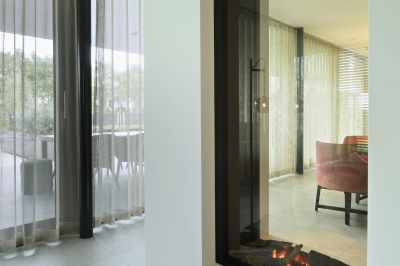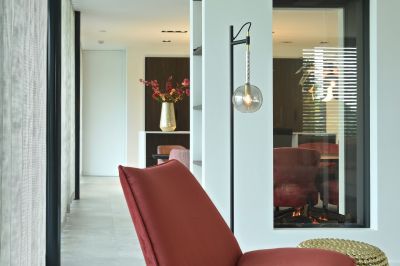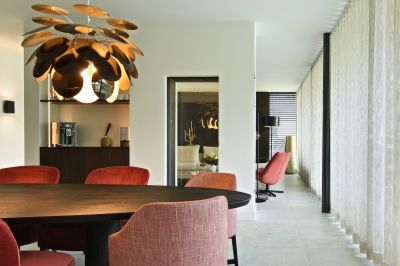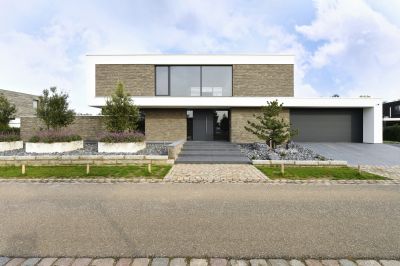 News & tips

Learn about the options and be inspired!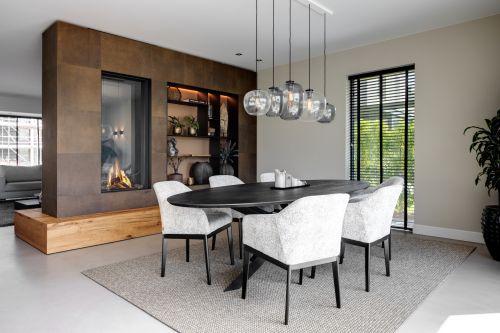 News
SKY L T spotted in new edition of The Art of Living!
Our gas fireplace SKY L T shines in the latest September edition of the home and lifestyle magazine 'The Art of Living'! This fireplace is an eye-cather in a brand-new villa in Abcoude in Utrecht. The residents opted for a see-through fireplace that separates the space, but also connects the two areas. And more importantly, they can enjoy the beautiful flames of our SKY L T in two places at the same time. Curious? Let's take a look!
Learn more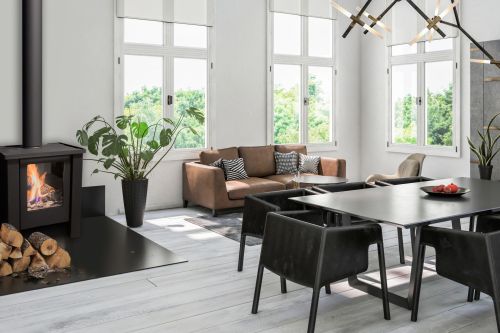 News
The KUDOS and OVATION: now available in gas!
The Club Kudos E and the Club Ovation E have become popular additions to our electric fire range - Reason enough to also introduce a gas variant of these beautiful fires.
Learn more
The fireplace that is perfect for you!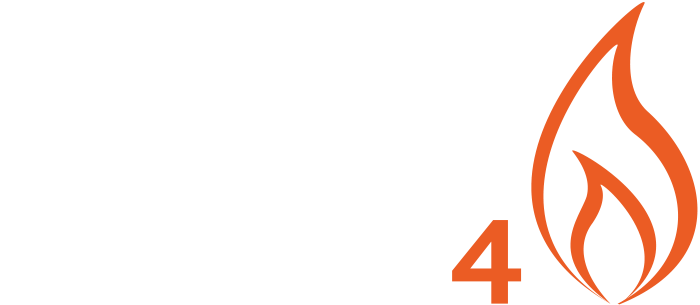 Free tips and discount promotions