Presenting the spectacular Summum 140 4 / S
| Have you always dreamed of a fireplace with a view of the fire from all sides? You no longer have to wait; because here it is! Unique in the market and unique in your interior!
This beautiful newcomer has four glass sides, without a metal finish. This creates a beautiful view of the flames. But that is not the only thing - with its minimalist design, it is also a feast for the eyes on an aesthetic level!

• Unique in its kind: 4-sided glass, so no visible metal.
• Element4's Realflame Burner (Flames coming through the logs.)
• Minimalistic design

The fireplace is 150 centimetres wide and 30 centimetres high. Thanks to the use of the Real flame burner you are assured of an extremely realistic fire image. In short: an absolute must-have in your interior!
News & tips

Learn about the options and be inspired!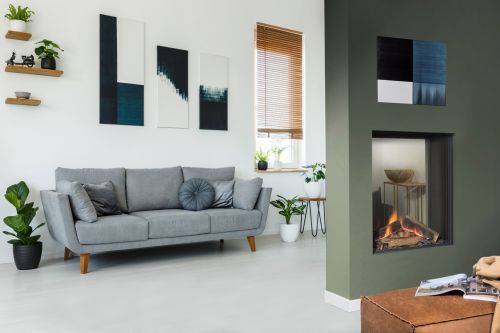 News
Small but Beautiful: the new Sky S T and S F!
Always dreamed of a beautiful Sky Tunnel or Sky Front in your interior, but do you only have limited space available? Good news: this popular fireplace is now also available in a smaller version. Meet the Sky S T and Sky S F!
Learn more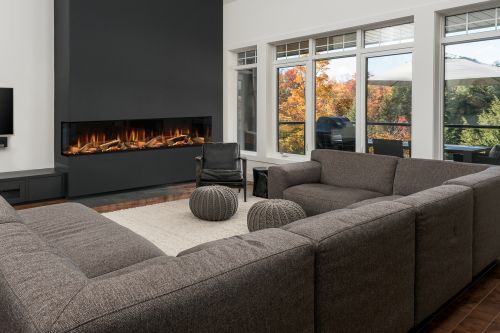 News
Two Electric Element4 Newcomers!
We certainly haven't been sitting still lately! Again, we have expanded our collection with two highly stylish newcomers; the brand-new electric fireplace 240 E and the Club 240 E. Two outstanding fireplaces, both with a beautiful design. Curious? Find out here what exactly makes these two new models so special...
Learn more
The fireplace that is perfect for you!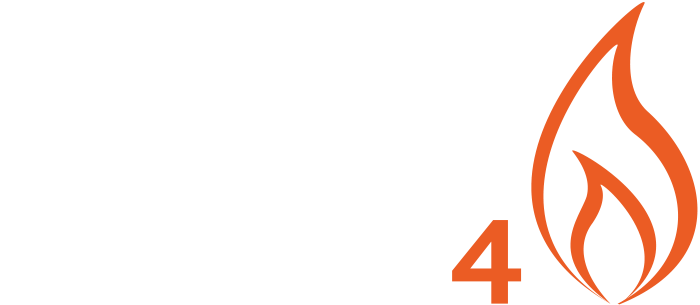 Free tips and discount promotions