Presenting the spectacular Summum 140 4 / S
| Have you always dreamed of a fireplace with a view of the fire from all sides? You no longer have to wait; because here it is! Unique in the market and unique in your interior!
This beautiful newcomer has four glass sides, without a metal finish. This creates a beautiful view of the flames. But that is not the only thing - with its minimalist design, it is also a feast for the eyes on an aesthetic level!

• Unique in its kind: 4-sided glass, so no visible metal.
• Element4's Realflame Burner (Flames coming through the logs.)
• Minimalistic design

The fireplace is 150 centimetres wide and 30 centimetres high. Thanks to the use of the Real flame burner you are assured of an extremely realistic fire image. In short: an absolute must-have in your interior!
News & tips

Learn about the options and be inspired!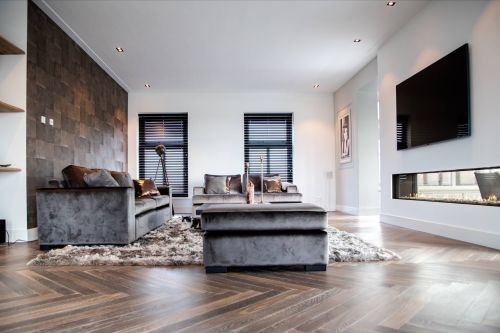 Tip
A gas fireplace and tv in the same wall? No problem!
You can already see it: enjoying an attractive display of flames and their cosy warmth and at the same time dreaming away with your favourite TV series. Having a TV and gas fireplace in the same wall is a dream combination. But what are the most important considerations when installing a TV and gas fireplace in the same wall? Here are 4 things you must keep in mind!
Learn more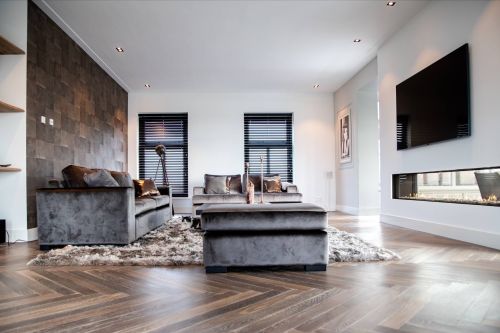 Tip
5 stunning examples of design fireplaces!
A design fireplace is a true centerpiece in your interior. It provides both warmth and atmosphere, literally and figuratively. Want to see some examples? We selected our five favorite Element4-installations from all over the world!
Learn more
The fireplace that is perfect for you!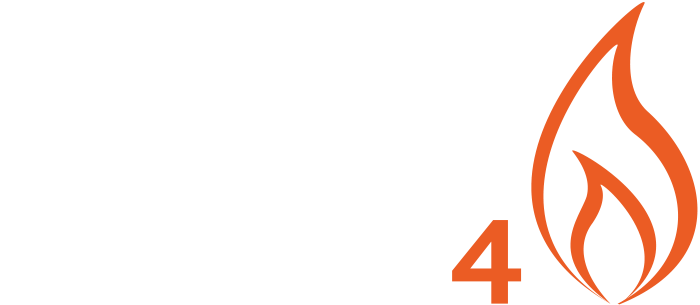 Free tips and discount promotions