New: the sensational Club Series
| Looking for an elegant, world-class gas fireplace? Want to create ambiance with a striking fireplace that matches your chic interior? Then choose the Club Series. These fireplaces with the new Ledburner© technology create an intense experience with adjustable LED lighting and realistic fire. But there is a lot more...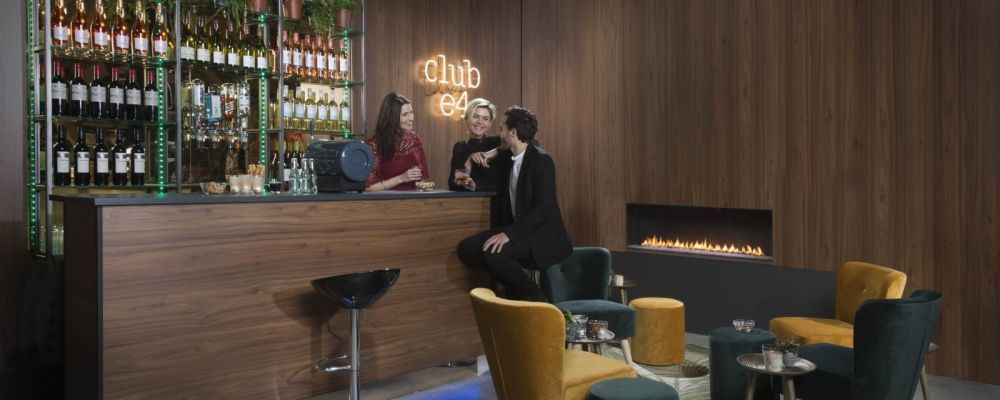 Impressive eyecatcher in every room
If you are really looking for something special, then choose the Club Series from Element4. This fireplace is equipped with the innovative Ledburner© and offers a unique combination of LED lighting and fire. You can choose from no fewer than forty different colours, allowing you to perfectly match the appearance of the fireplace to the ambiance of the moment. The stylish fuel bed of crystal glass perfectly complements the LED lighting.
Optimally adjustable
The fireplaces of the Club Series give off just the right amount of heat, because the flame picture, the temperature and the lighting are optimally adjustable. The lighting of the gas fireplace provides a wonderful atmosphere in your room, especially in the evenings. For optimum user convenience, you can operate the gas fireplace in various ways: with the remote control, smartphone, tablet or your home automation system.
LED lighting in 40 different colours
Heat, flame picture and lighting optimally adjustable
Can be operated with remote control, smartphone, tablet or home automation
Available in four different versions
The Club Series fireplaces from Element4 are available as a room divider, tunnel fireplace, corner fireplace and front fireplace and available in dimensions of 140 cm and 240 cm. The fireplace is equipped standard with a steel rear wall. You can have the fireplace fitted with a black glass rear wall if you wish, so that it matches your interior even better. In addition, the fireplace is available with special anti-reflective glass, allowing you to enjoy even more beautiful flames!
Enthusiastic about this newcomer? Take a look at the entire Club Series!
News & tips

Learn about the options and be inspired!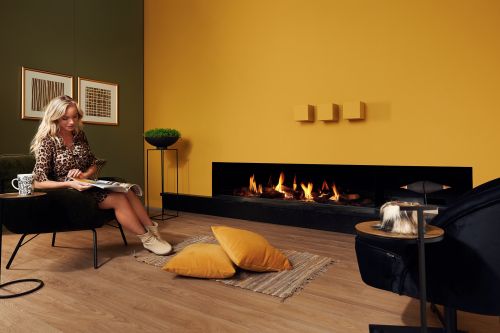 News
NEW: The Summum 190!
For the customer who has the space, the Summum 190 is the clear choice. This beautiful gas fireplace is 1.90 metres wide, offers an expansive view of the flames and is also very easy to operate!
Learn more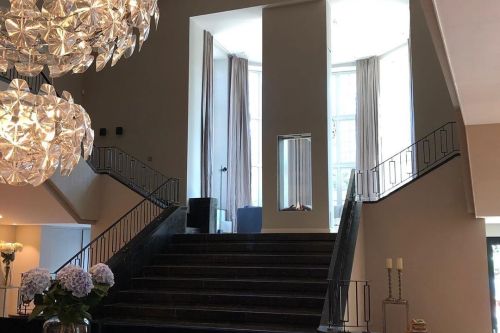 Tip
3 IDEAS FOR A SEE-THROUGH FIREPLACE IN YOUR INTERIOR
A see-through fireplace is an eye-catcher in any interior. This fireplace creates an open connection and gives a beautifully spacious effect. Moreover, the versatile character of this fireplace ensures an incredibly wide application. Wondering how you could apply this fireplace in your interior? We are happy to give you three ideas!
Learn more
The fireplace that is perfect for you!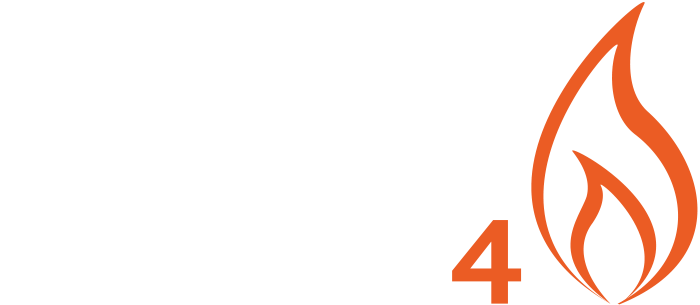 Free tips and discount promotions