How will you heat your home this fall?
| Although it is still a bit warm in the Netherlands and the rest of Europe, the "-ber" at the end of the month has returned. In a few weeks, you will no longer be able to avoid using your heating. But how are you going to heat your home this fall? With a wood fireplace, a gas fireplace or with one of the latest bio-ethanol fireplaces? We are happy to show you what options Element4 has to offer and help you make the right choice for your home!

1. The trusted gas fireplace
Element4 is well known for its exceptional gas fireplaces. We have grown our company on gas fireplaces and they still make up a large part of our product range. The big advantage of a closed gas fireplace: you enjoy the same flame display as a wood-burning fireplace and at the same time you are assured of optimal ease of use. You don't have to worry about having wood on hand, whether the fire is the right temperature or whether the smoke will bother your neighbours. With a closed gas fireplace, you can enjoy a beautiful fire for as long as you want at just the touch of a button! Moreover, the combustion is extremely clean and the heat output is very comfortable.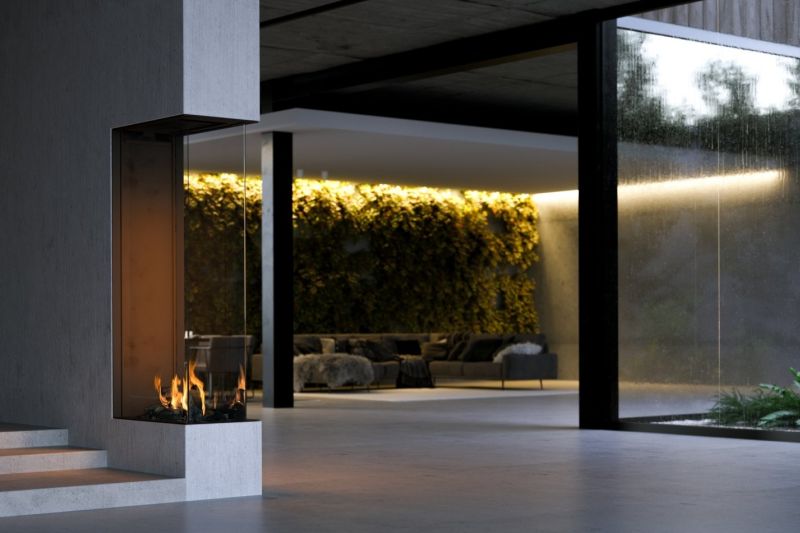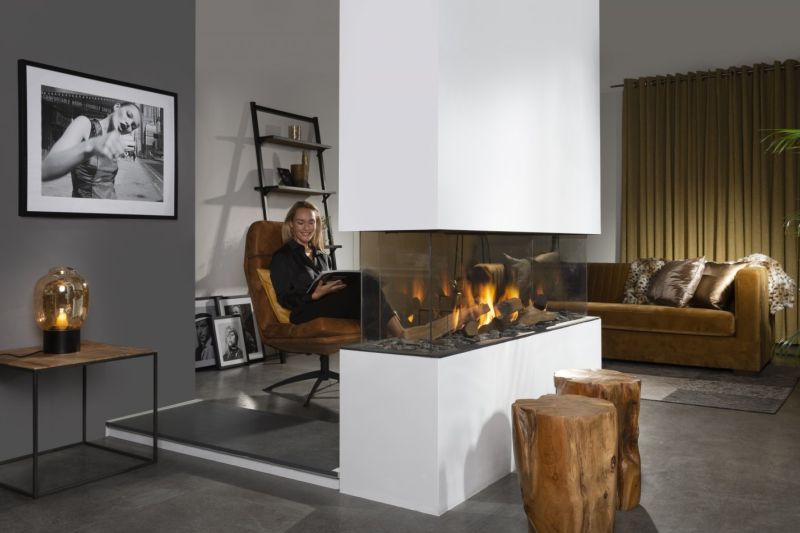 Another important advantage: with a gas fireplace you can heat just one part of the room. This means you can enjoy the warm coziness and save on your energy costs. After all, you only use the fireplace where you spend most of your time. For example, let's say you heat your house using a heat pump, which provides a constant radiant heat of about 20 degrees. After a winter walk, you'd like to warm up. Instead of turning up your heat, you can simply use your gas fireplace. This way you can get nice and warm again in your favourite spot, without having to heat the entire house.
> Important note: Of course, you must have either a gas connection or have the fireplace equipped with a connection for propane gas. With the latter you can enjoy a gas fireplace even in a gas-free home.

2. The electric fireplace
Do you have a gas-free home and do you want to make optimal use of your self-generated energy? Do you want to use a fireplace mainly for additional heating, for example in combination with your underfloor heating or central heating? Then an electric fireplace is the perfect choice for you. Our unique collection of electric fireplaces is distinguished by a stylish design and a realistic fire.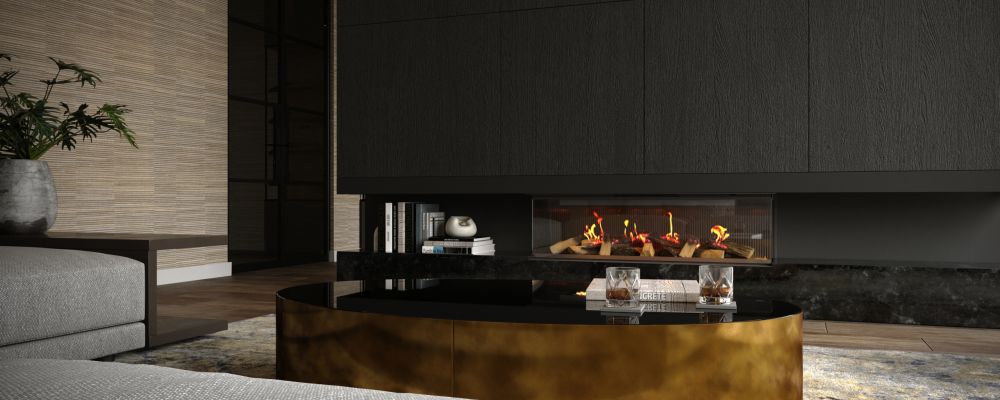 Each of our electric fireplaces features:
a built-in heating
extensive installation options
an almost invisible glass plate.
In combination with the latest LED technology and operation via smartphone or tablet, our electric fireplaces are an absolute innovation. And an important practical advantage: you can use our electric fireplaces anywhere in your home because you do not have to install an exhaust. That makes the installation possibilities endless!
3. The bioethanol fireplace
New in our range and definitely worth recommending are our bioethanol fireplaces. These fireplaces offer the beautiful flame display that the Element4 fireplaces are known for and are equipped with a special system that allows you to easily refill the bioethanol yourself. This system is extremely safe and easy to use and is slightly easier to handle than, for example, separate bottles of propane gas. Our bio-ethanol fireplace is therefore a smart choice if your home does not have a permanent gas connection, but you still want to enjoy realistic flames and optimal ease of use.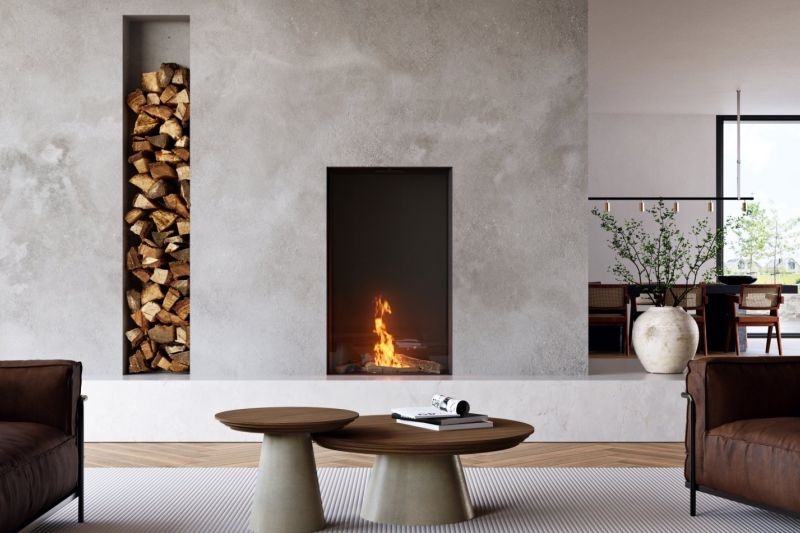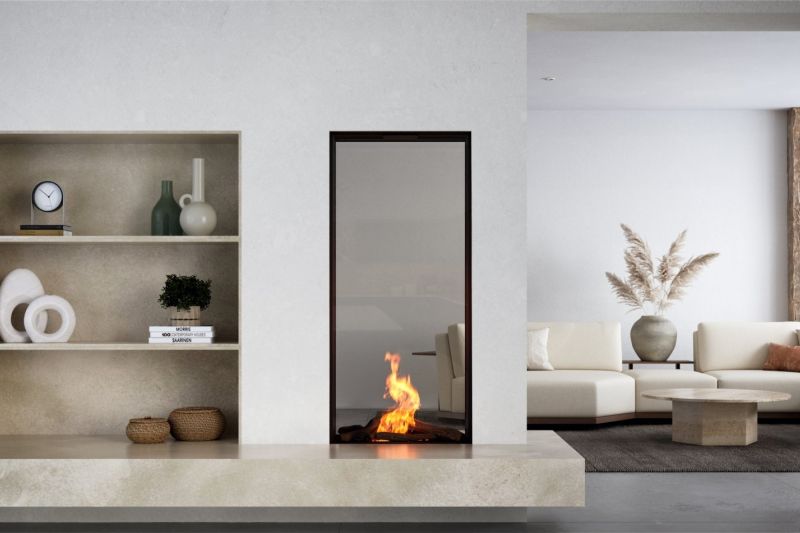 This fireplace is also ideal for heating just one part of a room. This also makes the bio-ethanol fireplace the perfect additional heating in a house with underfloor heating or central heating. Did you know that the bio-ethanol fireplace is also very suitable for applications in your garden or patio? That also makes this fireplace a smart choice if you want to provide the outdoor environment with extra warmth and atmosphere.
Would you still rather have a wood-burning fireplace?
Are you not yet convinced of all the contemporary alternatives and prefer to stick to the traditional wood-burning fireplace? Then we would like to refer you to our partner 'Rüegg'. This Swiss company specializes in the production of closed wood fireplaces and offers a beautiful range of wood fireplaces for various installation situations and interiors. Element4 has been a proud partner of Rüegg for many years and exclusive distributor of Rüegg in the Netherlands. For more information, please refer to the Rüegg website.
Curious about our fireplace product range? Click on the button below and find the fireplace that perfectly suits you!


News & tips

Learn about the options and be inspired!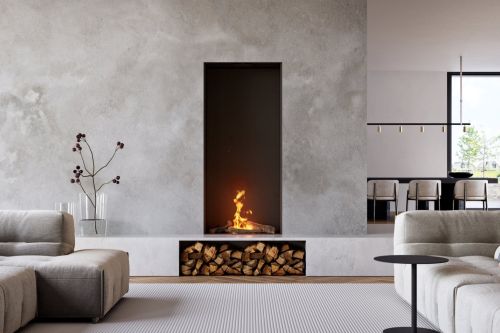 News
Sensational newcomer at Element4: the Bio Ethanol fireplace!
There it is... our breathtaking new range of fireplaces: the Sky series in Bio Ethanol variant! A true innovation and unique in its kind thanks to the double burner with an unparalleled flame picture! Curious about the properties and possibilities of this new sensation? Then read on quickly.
Learn more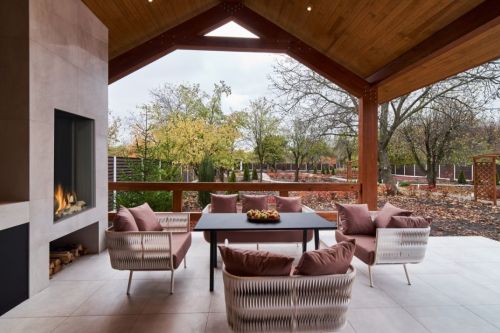 Tip
THE 4 MOST FREQUENTLY ASKED QUESTIONS ABOUT OUTSIDE GAS FIREPLACES
Are you thinking about having a gas fireplace installed outside? Good idea! But at the same time, it also raises questions. For example, do you need a fixed gas connection for this or do you use a separate gas bottle? And perhaps even more importantly: can you just install any gas fireplace outside in your covered area or is only a special outdoor fireplace suitable for your outdoor space? We are happy to answer these most frequently asked questions!
Learn more
The fireplace that is perfect for you!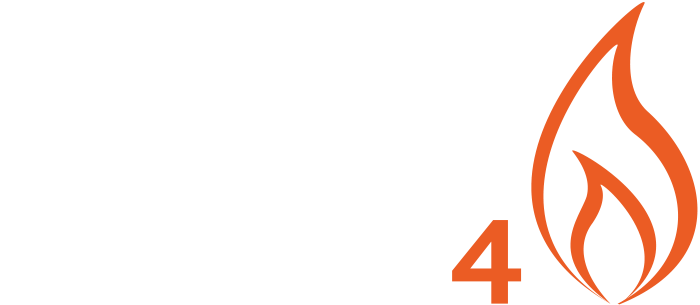 Free tips and discount promotions