Four reasons why an electric fireplace is the new trend!
| More and more consumers are choosing an electric fireplace. This is easily explained by the current developments in gas prices, but the trend has been secretly going on for quite a while. Why are so many people choosing this type of fireplace? We list the four most important reasons...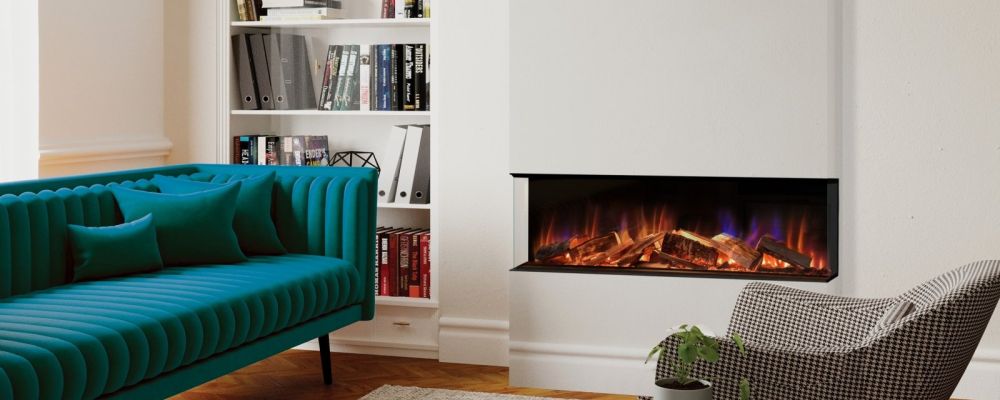 1.Ideal if you want to live without gas
Whether you are going to build a new house or you have recently invested in making your home more sustainable, an electric fireplace is the perfect choice for a gasless home. Does your home also have solar panels? Then you can even run the fireplace on your self-generated energy. For many people, that is perhaps the most important reason for choosing an electric fireplace in their home.
2.Creating a nicer atmosphere in your living room
Naturally, a gas-free home does not necessarily require an electric fire. After all, you can also heat your living room with an electric radiator or electric underfloor heating. Yet this often feels like a loss, because secretly we all enjoy standing in front of the fireplace and watching the flames. That is exactly why many people opt for an electric fireplace: it creates the right atmosphere and a heat source that you can curl up in front of, but without the well-known disadvantages of wood fireplaces and gas fireplaces (such as air pollution and gas consumption).
3. Easy to use 'freestanding'

Another important advantage of an electric fireplace is the fact that you can effortlessly use it 'free-standing'. At Element4, we have several freestanding electric fireplaces in our range that you can move to any room you like. This is handy if you want to spend the afternoon in the dining room and then enjoy a TV series in the living room in the evening. This also allows you to save on your energy consumption because you always only heat the room that you are in at that moment.
4. Now also available 3-sided or as a room divider
The popularity of electric fireplaces has increased even more because they are now available in many more variants than they were before. You no longer have to opt for a gas fireplace if you are looking for a 3-sided fireplace or room divider, because nowadays there are also various electric fireplaces available in these versions. Due to the growing number of options, electric fireplaces are becoming increasingly popular among architects, interior builders and designers – they can be used in various stylish ways in interiors. Take our Elite 125e for example:
Are you still unsure about gas fireplaces?
Despite the popularity of electric fireplaces, are you still unsure about which option is the best for you? Then it is important to realize that a gas fireplace can also be a smart and well-considered choice, especially if your home does not (yet) have solar panels.
Did you know, for example, that gas fireplaces have an efficiency of 85% to 95%? This means that 85% to 95% of the generated heat is actually used to heat the room in which the fireplace is located. It uses the gas it consumes very efficiently! You also have control over how much gas the fireplace uses. For example, it can create a cosy atmosphere and additional warmth even at a low setting.
You can also choose to only use the space where the gas fireplace is located. If you then heat only that area, you can save energy in the areas that you do not use. It is important to look at the purpose of use, your type of home and the way in which you want to heat it; on that basis you can best determine whether electric heating is the future for you!
Would you like to discover the various possibilities of electric heating? Then click on the button below for our complete collection of electric fireplaces!
News & tips

Learn about the options and be inspired!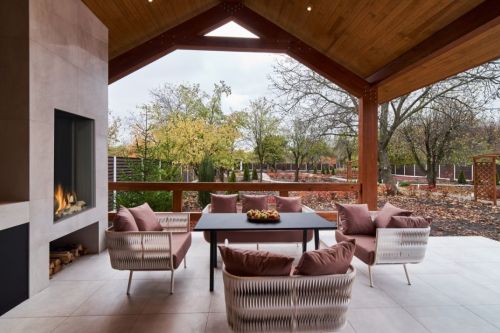 Tip
THE 4 MOST FREQUENTLY ASKED QUESTIONS ABOUT OUTSIDE GAS FIREPLACES
Are you thinking about having a gas fireplace installed outside? Good idea! But at the same time, it also raises questions. For example, do you need a fixed gas connection for this or do you use a separate gas bottle? And perhaps even more importantly: can you just install any gas fireplace outside in your covered area or is only a special outdoor fireplace suitable for your outdoor space? We are happy to answer these most frequently asked questions!
Learn more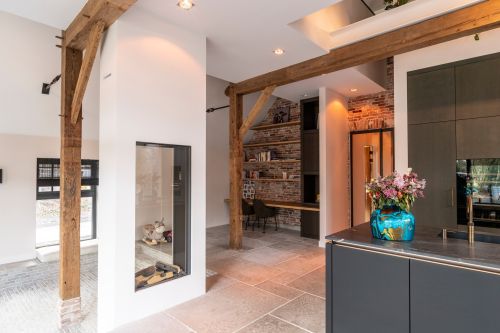 Tip
TAKE A LOOK INSIDE: SEE WHO ELSE HAS CHOSEN AN ELEMENT4 FIREPLACE!
Recently we have seen several beautiful fireplace installations from satisfied customers. Of course, we are excited to share these with you! They are a great way to get inspiration for a built-in fireplace in your interior. Here are some of the most striking recent installations.
Learn more
The fireplace that is perfect for you!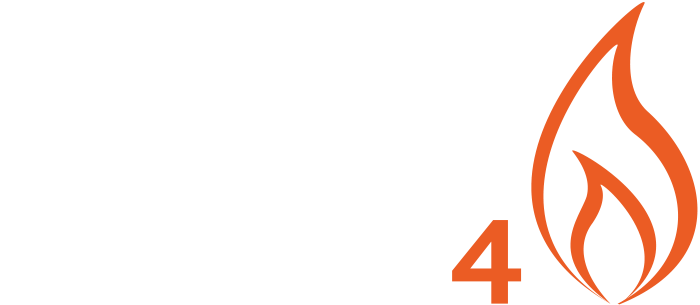 Free tips and discount promotions