FIVE BEAUTIFUL RECENTLY FINISHED INSTALLATIONS!
| In these strange 'Corona times' we're living in, the official advice is to stay at home as much as possible. Many people are taking this opportunity to upgrade their interior. If you too want to improve your home, or, more specifically, if you want to enhance your interior with a beautiful design fireplace, you can probably use some inspiration! We are showcasing five beautiful fireplaces here that we have recently installed.
1. The stylish sky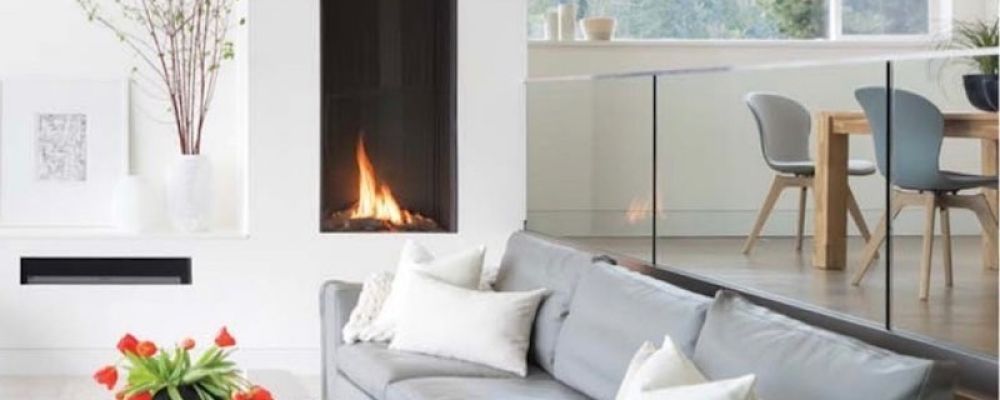 Our SKY gas fireplace looks marvellous in this beautiful interior. This tasteful fireplace contributes to the sleek overall look of the home, while at the same time creating a warm and inviting ambiance. A perfect combination!
Are you curious about this fireplace? Visit: https://www.element4.nl/en/fireplace/sky

2.

THE CLUB 80H E IN A DIY STRUCTURE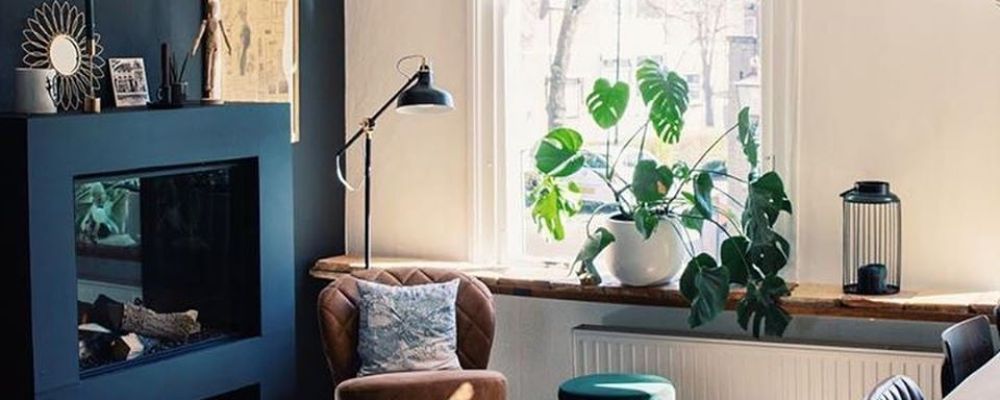 Our CLUB 80 E is showing off its contemporary look in this stylish and modern interior. Part of our latest generation of Club Series electric fireplaces, the CLUB 80 E features an impressive mix of beautiful flames, built-in heating and stylish floor lighting, combined with the conveniences of electric heating. In this interior, our fireplace has been fitted in a beautiful DIY structure – the ultimate proof that an Element4 design fireplace can be matched with any interior!

Are you curious about this fireplace? Visit: https://www.element4.nl/en/fireplace/club-80h-e

3.

THE TENORE 240 H IN AN ARCHITECTURAL GEM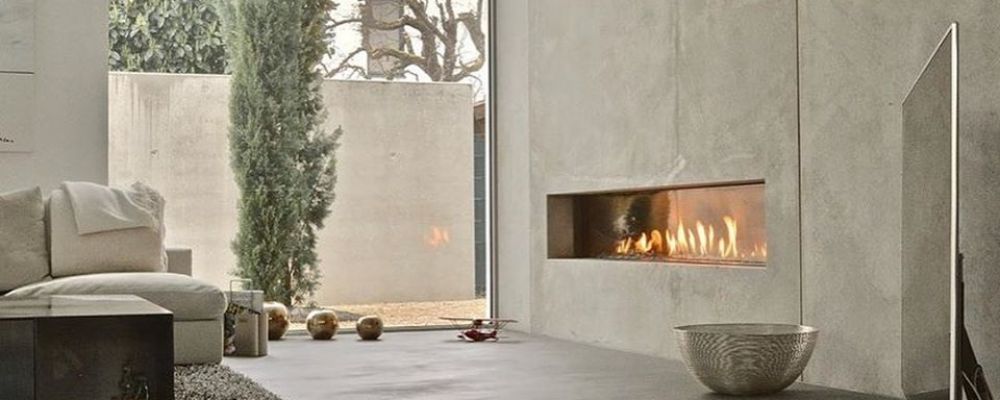 Our Tenore 240 H fireplace is a real eye-catcher in an already impressive architectural masterpiece. The unique combination of the robust concrete elements with the warm look and feel of the fireplace has created a remarkable atmosphere here. A great way to provide a modern interior with a warm ambiance!

Are you curious about this fireplace? Visit: https://www.element4.nl/en/fireplace/tenore-240h

4.

THE LUCIUS 140 INSTALLED UNDER A TV WALL MOUNT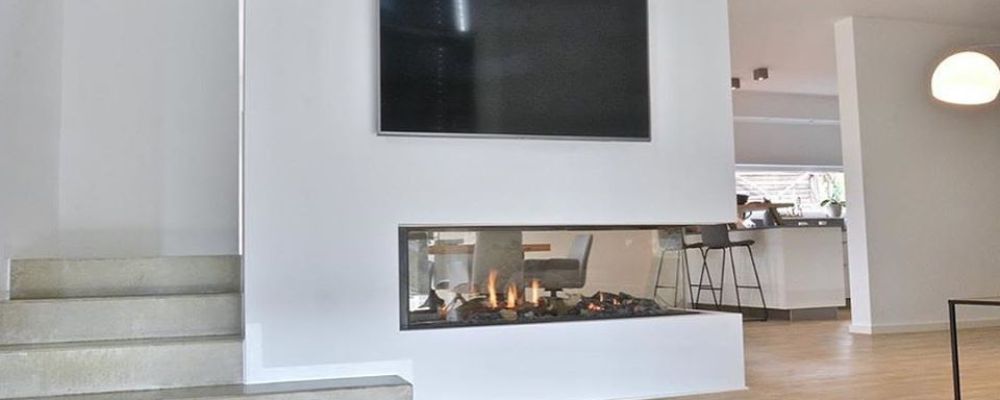 The installation of our Lucius 140 in this interior shows that an Element4 fireplace is right at home in the world of architecture and design. Not only does the gas fireplace blend in seamlessly with the interior's clean lines, but it also emphasises the home's warm notes. Moreover, the available space has been used in an optimally efficient way, with the gas fireplace installed underneath the TV!

Are you curious about this fireplace? Visit: https://www.element4.nl/en/fireplace/lucius-140

5.

THE IMPRESSIVE TENORE 240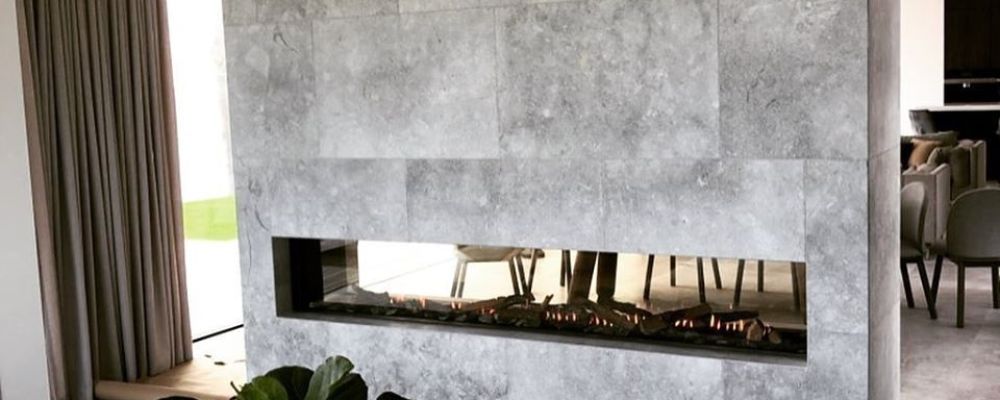 The impressive Tenore 240 by Element4 forms a natural connection between two rooms in this interior. The living room and the kitchen have been stylishly separated, while remaining connected at the same time. This gas fireplace is fitted with a multi-burner with no fewer than three separate burners, creating even more beautiful and intense flames. And by installing the see-through fireplace within a room divider, these flames can be admired from both sides, doubling the enjoyment!

Are you curious about this fireplace? Visit: https://www.element4.nl/nl/haard/tenore-240

Are you looking for more inspiration? Click below to browse our entire collection of fireplaces.

News & tips

Learn about the options and be inspired!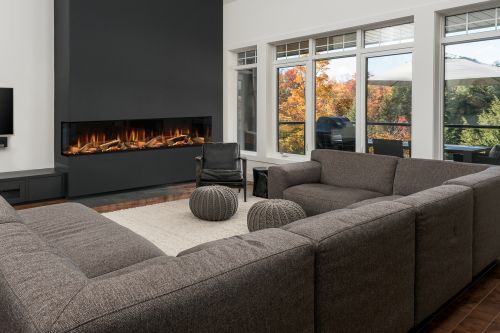 News
Two Electric Element4 Newcomers!
We certainly haven't been sitting still lately! Again, we have expanded our collection with two highly stylish newcomers; the brand-new electric fireplace 240 E and the Club 240 E. Two outstanding fireplaces, both with a beautiful design. Curious? Find out here what exactly makes these two new models so special...
Learn more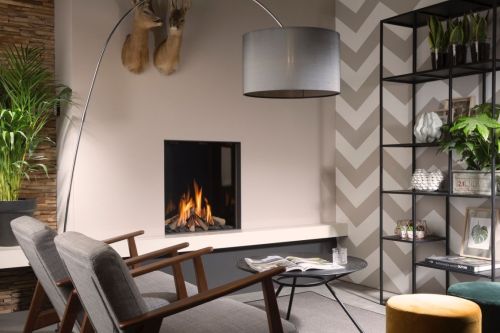 News
Two more surprising newcomers to Element4!
It's time for more innovation at Element4! This time we are proud to present to you the brand new Cupido 60 CF and 70 CF: our very first "insert fireplaces with open combustion". They are ideal if you currently have a fireplace (and chimney) and would like to switch to a gas fireplace!
Learn more
The fireplace that is perfect for you!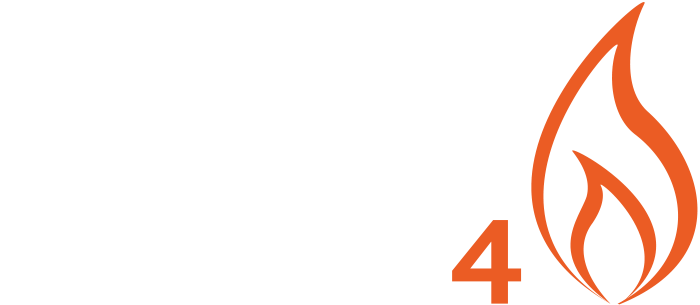 Free tips and discount promotions