DID YOU ALREADY KNOW THIS ABOUT AN ELECTRIC FIREPLACE?
| More and more people are looking for an electric fireplace. Not surprisingly, because an electric fireplace can be installed in almost any place and immediately creates a nice atmosphere. But did you know that our electric fireplace also provides heat? And these are not the only advantages...
AN ELECTRIC FIREPLACE PROVIDES WARMTH

Do you have no room or possibility for a gas fire and do you still want to create a warm atmosphere in your living room? Or are you looking for an easy to install fireplace in your bedroom or conservatory? Then an electric fireplace is the perfect choice for you. If you choose an electric fireplace from Element4, you will not only enjoy a beautiful sight, but also enjoy a subtle warmth thanks to the built-in heating. This makes an electric fireplace a welcome addition to your main heating because it provides just that little bit of extra warmth on cold winter days or cool summer evenings. In other words: with an electric fireplace you are literally and figuratively warm!
AN ELECTRIC FIREPLACE HAS ALL SORTS OF FEATURES
If you choose an electric fireplace from Element4, you will enjoy a very stylish design and a very realistic fire. We create this realistic fire using our Ultra HD Led technology. The unique reflective power of this innovative technology creates the effect of hot ash in the burner bed. But that's not all, because in combination with the special anti-reflective glass and the realistic flame image, with an electric Element4 fireplace you get the real 'open fireplace' -feeling in your home. Moreover, you have a choice of front, corner and 3-sided fireplaces. So there is always a fireplace that fits your interior!
AN ELECTRIC ATMOSPHERE FIREPLACE IS EASY TO INSTALL
One of the most important advantages of an electric fireplace is the wide range of installation possibilities. When installing a gas fireplace in your interior, the depth of the fireplace can sometimes cause problems. With an electric fireplace you do not have to worry about this. Thanks to the minimal installation depth, you can install an electric atmosphere fireplace almost anywhere in the room. Of course, you do not need to install a chimney (rookkanaal) ; after all, the fireplace is powered by electricity. The only thing you need is a socket. To complete the ease of use, our electric atmospheric fireplaces can also be operated via smartphone and tablet. In short; an ideal combination of user-friendliness and the real fireplace feeling!
Also choose for this ideal combination and view the unique collection of electric fireplaces from Element4!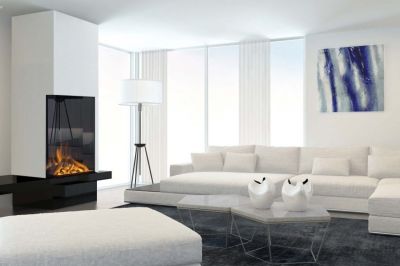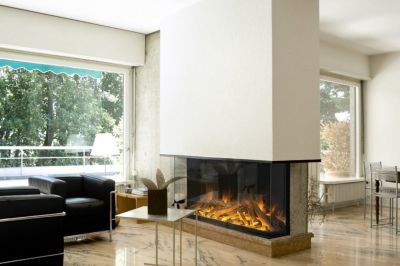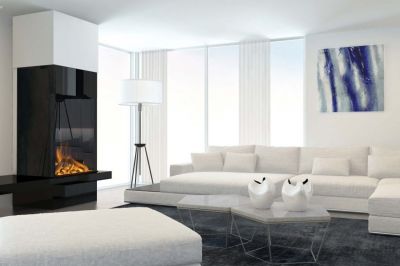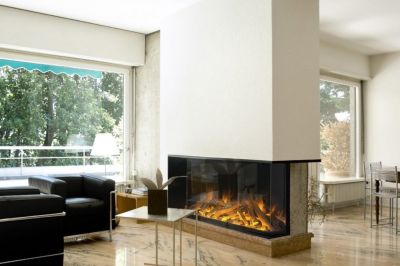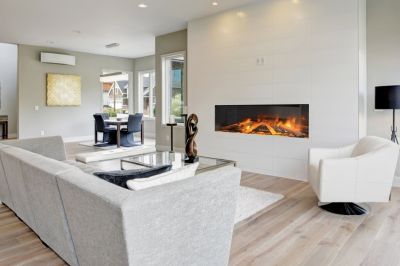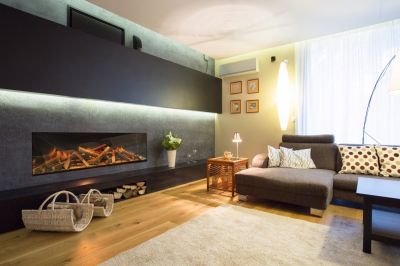 News & tips

Learn about the options and be inspired!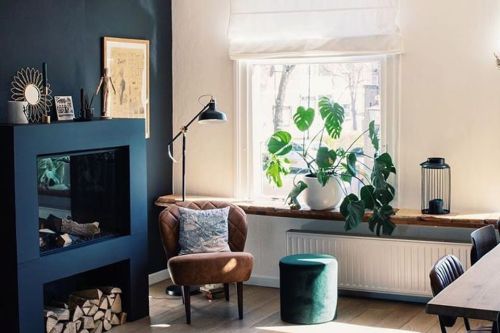 News
FIVE BEAUTIFUL RECENTLY FINISHED INSTALLATIONS!
In these strange 'Corona times' we're living in, the official advice is to stay at home as much as possible. Many people are taking this opportunity to upgrade their interior. If you too want to improve your home, or, more specifically, if you want to enhance your interior with a beautiful design fireplace, you can probably use some inspiration! We are showcasing five beautiful fireplaces here that we have recently installed.
Learn more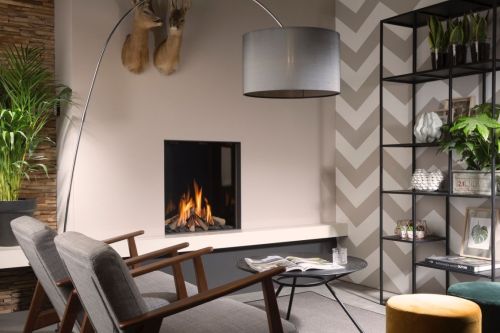 News
Two more surprising newcomers to Element4!
It's time for more innovation at Element4! This time we are proud to present to you the brand new Cupido 60 CF and 70 CF: our very first "insert fireplaces with open combustion". They are ideal if you currently have a fireplace (and chimney) and would like to switch to a gas fireplace!
Learn more
The fireplace that is perfect for you!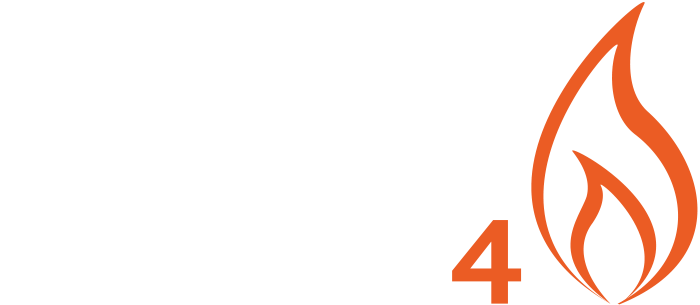 Free tips and discount promotions