A modern fireplace in your interior? Discover the possibilities!
| Are you looking for a fireplace for your interior, but uninspired by the stuffy, old-fashioned fireplaces you've seen? Are you dreaming of a modern fireplace that enhances your interior and provides pleasant warmth and atmosphere? Then you should choose a fireplace from Element4. We are happy to take you on a journey through the most beautiful installations of modern fireplaces in real interiors ...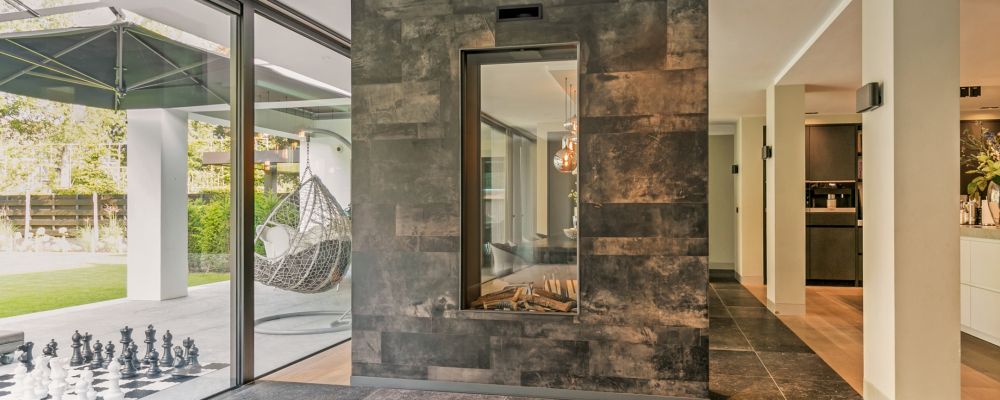 Modern fireplace as a room divider
A wonderful example of a modern fireplace is the characteristic room divider. This stylish centrepiece in the interior splits up the space; but at the same time provides connection. A room divider is not only beautiful to look at, it also offers various advantages, such as:
- Optimal heat output; you can enjoy the warmth on both sides
- Open connection between two parts of the home.
- More atmosphere and cosiness in larger spaces.
This type of modern fireplace is therefore a very smart choice if you are already looking for a way to create a separation in your room. And where a regular room divider closes the room, a gas fireplace ensures an open connection, thanks to the large glass section. So, if you are looking for a modern fireplace that really stands out and with which you can create a separation between two rooms, a room divider is the right choice for you!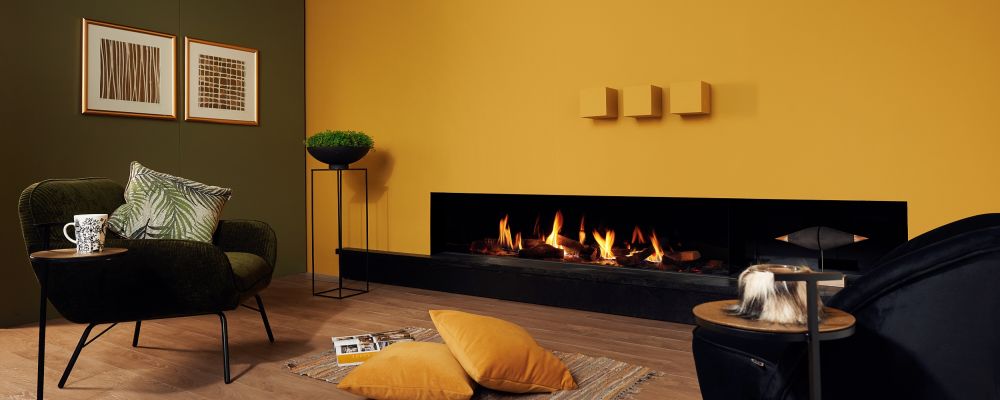 An extra-wide modern fireplace
Looking for a modern fireplace with a modest height that still has a prominent presence? Then choose one of our extra-wide modern fireplaces, such as our new Summum 190, the Tenore 240 or Modore 240. Each one of these extra-wide fireplaces offers a wide view of the flames, wonderful heat output and fantastic flame display. In practice, these wide fireplaces are often placed under a TV because they have a low height, something that is essential for the combination of a gas fireplace and a TV. If you want a modern fireplace that has a considerable width, does not take up too much height and can easily be combined with a TV, then the Summum 190, Tenore 240 and Modore 240 are the best options!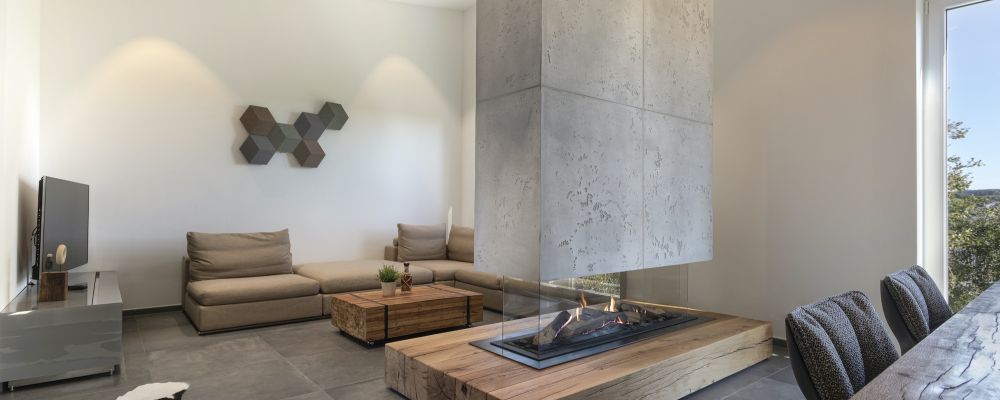 A modern 4-sided fireplace
Do you prefer a bold interior with unique furniture and statement pieces? Then our newest 4-sided fireplace is sure to appeal to you. As the name suggests, this modern fireplace offers a view of the flames from all four sides. This is not only particularly beautiful, but also extra comfortable: after all, you can enjoy the heat released from all sides. Because this fireplace is 4-sided, an almost "transparent" effect is created. Properly placed, this fireplace almost seems to float. In short, it's a unique modern fireplace that gives your interior its own character.
Of course, we can show you many more examples. Are you interested in such a modern fireplace from Element4? Visit your nearest dealer or download the brochure here!
photocredits:
4-sided fireplace: Ruegg Studio Freudenberg / David Muhl | Extra wide fireplace: eigen foto | Room divider: Vestia Kachels | Photo below message: Danny de Groen - Studio 'OW
News & tips

Learn about the options and be inspired!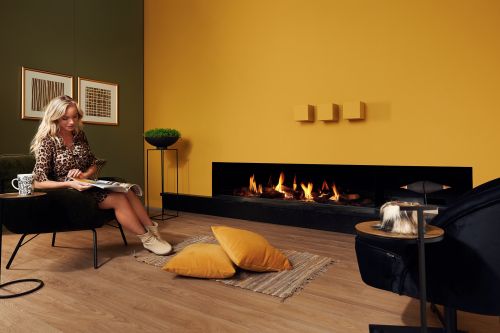 News
NEW: The Summum 190!
For the customer who has the space, the Summum 190 is the clear choice. This beautiful gas fireplace is 1.90 metres wide, offers an expansive view of the flames and is also very easy to operate!
Learn more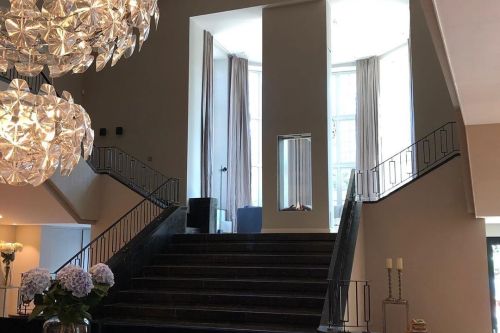 Tip
3 IDEAS FOR A SEE-THROUGH FIREPLACE IN YOUR INTERIOR
A see-through fireplace is an eye-catcher in any interior. This fireplace creates an open connection and gives a beautifully spacious effect. Moreover, the versatile character of this fireplace ensures an incredibly wide application. Wondering how you could apply this fireplace in your interior? We are happy to give you three ideas!
Learn more
The fireplace that is perfect for you!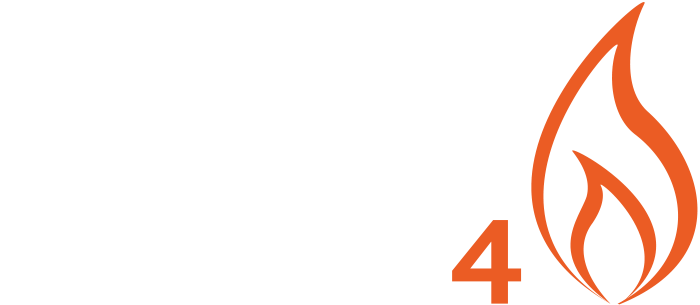 Free tips and discount promotions